Below is the sequel to Blood and Loss. If you have not read Blood and Loss yet then obviously there will be spoilers of a giant magnitude below. If this doesn't bother you or you have read Blood and Loss, then please continue. I am crazy excited about this next book. I love Blood and Loss, but I think Blood and Redemption is even better. Please let me know what you think. Leave me a comment or go to my home page and write me an email. I'm always open to anything you have to say.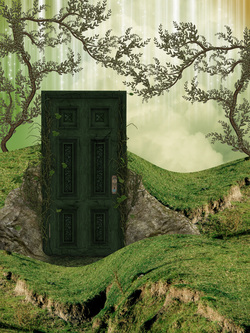 Chapter 1



I don't remember coming home. For days after we left the wolf compound I experienced very little that went on around me. Fleeting scenes flashed across my brain, a glimpse of the real world here and there like a badly edited 8mm film. In between those harsh clips of reality was darkness, sweet oblivion. My battered sanity clung to those, a calming salve of nothingness, a protective casing that kept reality at bay.

I didn't know I was in shock. I didn't know Quintus had a doctor brought in to give me pills to help me sleep. I didn't know that when I was awake I muttered under my breath and rocked back and forth like a drug addict who had missed her fix. Those were the dark parts. The parts my brain decided I couldn't handle. The brief flashes were Quintus holding me in his arms, stroking my hair, or Na'min sitting beside my boss' bed holding my hand. Sometimes I was in the tub and others I would be eating. I never stayed long. I was just peeking from behind the curtain to make sure the world was still there.

I found out later it took a week to have a coherent thought that didn't involve trying to crawl back into my protective stupor. When I woke for the first time lucid and aware enough to form words, Quintus was leaning over me stroking my hair, his lips against my ear whispering in some language I couldn't understand. It wasn't his devotion that brought me back, it wasn't my need to grieve for my best friend, my mate, no those things would make a pretty passage in a book, just not my book. My life seemed so bleak that the only thing strong enough, that I could cling to, that would pull me back, was revenge. I was the instrument that allowed that bitch to come into the light and I was going to kill her or die trying.

Declan had died saving my life and I was going to make sure the woman who killed him died in a way that was so slow and painful only my imagination would limit the depths I would go. So my first words to the man who so clearly loved me, wasn't a reassurance that I was okay, but a plea.

"Quintus please, I need you to swear that you will help me kill that fae whore." My voice was gravely and strained from lack of use.

He stopped his loving gestures and whispering and lifted his face to look at mine. His mouth opened several times before any sound came from it.

"If that will bring you back to us then I will do whatever it takes."

I wanted to thank him, but that one simple pledge that I knew he would keep, lifted a weight from me. I felt light and free. For the first time since the wolf compound I slipped into a deep and peaceful sleep. I was no longer hiding, but gathering my strength for the fight to come.

The next time I woke the sun was streaming into the room. I felt refreshed. I stretched the kinks out of my muscles and a loud yawn escaped my lips. Quintus was beside me before I could blink. His smile was open and wide, the kind you can't help but return.

"It is nice to see your beautiful eyes again." He leaned in and kissed my forehead.

"I hate to guess, what day is it?" I tried to sit up and that was a bad idea. The room started to spin. He patiently eased me back on my pillow. I will give him points for not saying anything, but that knowing smile was still irritating.

"It's December 10th."

Ten days I had lost. Ten days where Mab could have done who knows what?

"Did you mean what you said?"

He sat beside me on the bed, lifting my chin so I had to look him in the eye. The happiness was gone and if I had to guess, a sad resignation took its place.

"I want nothing more than to tuck you away and keep you safe. I almost lost you, but living 2000 years has taught me a few things. I know if I continue to treat you like a fragile child then you will resent me. You need this I can see that and you may be the only one powerful enough who can kill Mab. I will help you Cassandra, as long as you allow it I will be by your side."

I wrapped my arms around his neck. I had never felt so relieved. I feared he might try to back track on his promise. I knew if I was going to succeed I would need help. Quintus was some pretty powerful help.


"Thank you."

"Cassandra." His voice was deep and silky. A shiver ran down my spine. His icy blue stare was warmer than it had a right to be. "I know you are grieving and I would never insult how you felt about your young wolf by making demands that you are not ready for, but I made a promise to myself that when you woke up I would tell you how I felt."

His soft thumb traced my bottom lip. My heart was racing, his touch was no less electric than the night we saved Lucius.

"I have loved you since I came for you that night so long ago. You were scared and had lost so much, but you hadn't lost hope. You are the strongest person I have ever met. So many times I wanted to tell you how I felt, but by that time I knew you wanted Declan and I didn't want to destroy what we had. You know now I love you. I want you to be mine Cassandra, your heart and your body."

"I…" Panicked and overwhelmed I sputtered to get him to stop talking. He place an elegant finger against my lips.

"I am not asking you to do anything, but know how I feel about you. When you are ready I will be here." He kissed my forehead again.

I don't know why that brought on the water works, but tears streamed down my face and it was a long time before I was able to talk again. He just held me, while I cried. I thought about Declan, but it was Mab I thought about the most. I had let her into our world. I may have had help, but it had come down to me and now it would come down to me putting her back in whatever hell she had crawled out from.

"Where is Lucius? I thought he would be here" In fact now that I thought back on it, I don't remember even a fleeting glimpse of Lucius the whole time I was out.

"I'm certain he would be here if I would let him, but he hasn't been himself since we returned. I had to ban him from your room." Quintus looked towards the door like he expected the man in question to be standing there.

"What do you mean? I want to see him. He saved our lives Quintus."

"I'm aware of what Lucius has done, but…" He stopped and took a deep breath.

"You promised to stop protecting me." He wouldn't look at me. Fear was starting to take hold.

"I'm sorry. Every instinct in me is screaming to protect you from this, but I made you a promise and this is something you will find out soon anyway."

"I don't understand." I wish he would come out with it. He was scaring me. If anything had happened to Lucius I would never forgive myself.

"Na'min says that goblin saliva is poisonous, if it had been you they attacked you wouldn't have made it to the helicopter. Lucius is a very old and powerful vampire, so physically he is almost healed." He cleared his throat. "Mentally he has no control over his baser needs. He is almost always hungry and when he is hungry he needs to feed right away. He can't help himself…"

Quintus' flawless beauty had small cracks. He looked tired. Worry marred his perfect face. For the past ten days he had selflessly taken care of our needs and now it was time to give a little back. I opened my arms to him. He shook his head and I thought he was going to refuse and then he collapsed into my embrace.

I ran my fingers through his soft black hair then over his back. I felt the stress slowly release from his body. As the tension left him he began to shake. Cold red tears stained my chest. "I'm sorry; I don't know what came over me." Embarrassment caused him to pull away. He sat beside me and took my hand.


"Where is Lucius?"

"He's here. He's likely listening to us. He would have heard you wake as easily as I did. The poison has eaten away the man who cared about others. The son I have loved for a thousand years. Please Cassandra for your own safety you have to listen to me. The man who would die to save your life isn't there anymore. He hungers constantly and his emotions are always on the surface." He wiped his face with his sleeve. So unlike him that it spoke volumes to the state he was in.

"He wasn't mobile for a few days after we returned. The bites wept horrible black ooze and he suffered unbearably. The pain was relentless. He kept yelling at me to check on you. Through all that pain he wanted to know you were okay. The second night the only way I knew he was alive was our blood bond. He was so still. On the third day I caught him in your room. He was… he was drinking from you."

I didn't want to believe it. There was something that rang true, a memory about to come to the surface. My hand went to my neck. "Oh".

The raw grief on his face broke my heart. "I walked in here and saw the two people who mean the most to me in the entire world and it flashed that I could lose you both. I arrived before he could take too much blood, I just had to call his name and he came to his senses. The past couple days he seems to have hit a plateau, but he can't be trusted outside these doors. I have ordered him confined here." He let out a large sigh and looked me in the eyes. "I don't want to lock him away Cassandra. He's my son."

"We'll figure something out."

He gave me a small nod and smile.

"Please don't be mad, but I'd like to see him. I need to thank him for what he did."

"I am not mad, I 'm worried. I will send him in, but he is not the man who stayed in your home and took care of you. That man is gone. Promise me you will keep that in mind when dealing with him."

I nodded. How could Lucius the man who had saved my life three times be someone who tried to drink me dry? I didn't think Quintus was lying, but it was something I had to see for myself.

He left and only a few minutes later Lucius came walking through the door. His hair had grown in and the start of a thin beard peppered his chin. His open face was pinched and his gaze was dark. He looked at me like he owned me.

"I wanted to be here when you woke up." His voice was strained.

"You are. You only missed it by a couple minutes."

He gave me a guarded look. "I'm glad you're okay."

"I'm sorry you got hurt. You must be tired of saving my life?"

"Don't do that. I'm a big boy and I make my own decisions."

I didn't know what to say. It felt so awkward between us.

"Do I at least get to thank you?" I tried to smile.

"No"

"Do… do you hate me?" I couldn't handle it if his answer was yes.

For a split second the old Lucius flashed across his face. I was on the verge of tears.

"No, of course not. I just don't have the control I used to and if I come closer I may harm you."

"I trust you. I trust you with my life. We'll figure this out Lucius I promise." I held my hand out, hoping he would come closer. I wanted to touch him.

"There is no we Goldilocks."

I pulled my hand back like he had slapped it. I didn't blame him for hating me. I had ruined his life. I had chosen someone else and he had still saved my life.

"Lucius, I'm sorry. This is my fault. I'll fix this I promise."

He threw his head back and laughed. When he looked at me again his eyes were glowing and his fangs were down.

"Fix what?" Licking his lips, he took a step towards me. My hands went to my throat.

"We'll find a cure for what's wrong with you. I promise you."

He leaned in over the bed and smiled at me.

"Maybe I don't want to be cured. I used to feel guilty for wanting you. I don't any more. I just look at you and I thirst and my cock goes hard. I want your blood and your body. Do you have any idea how good I could make you feel?"

My heart was pounding in my ears. I know he he was still speaking but I couldn't hear him. His mouth went to my neck and before I could scream, he turned and left. I felt unstable for a few minutes, like I might fall through the floor. Things were out of balance. I wouldn't rest until Mab was dead and Lucius was back to normal.