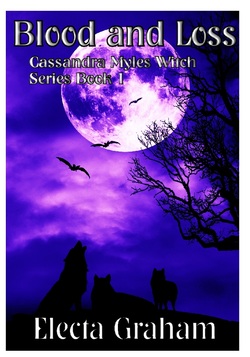 I am about to dazzle you with my super reviews for Blood and Loss. I am very proud of them. They tell me I'm on the right track and they also make me dance and skip around while wearing a goofy idiotic grin. Please check them out. I hope they convince you to take a look at Blood and Loss and the sequel Blood and Redemption.
5 stars David Perlmutter -
Vampires, witches, wolves, not really what I am used to reading but horror and sex yes, and now I am hooked in all! This book had all the above and the way Electa wrote, bought me into the story and I never looked back.


4 star Chell9699 - I couldn't put it down. I loved the Cassandra and the story line. So much so I bought the 2nd book right after and have finished it as well. Now I will have to wait for the 3rd one to be written bummer.


5 stars Rebecca Stigers - I can say I didn't know this book was going to grab me by the throat in the first 10 pages!


5 stars - Crisel - The story is well written and it impressed me by the thorough narration and detailed description of the author in each of her characters in the story. I enjoyed reading it and ilove it.


5 stars - Nat - This was an excellent read I loved the book I read it in 2 days I couldn't put it down can't wait for the next one in the series :)

Okay I won't bore you further and to reward you for sticking to reading this blog post I am going to show you a cute pic of my cat Rosie reading Blood and Loss. Please notice how much she is enjoying the read.