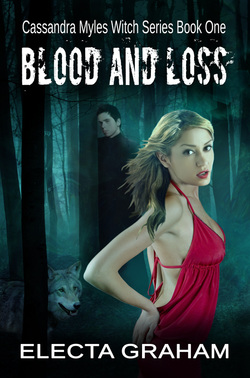 Chapter 1
"Do you have to go?"
I sighed. That had been the tenth time she had asked me the same question. My roommate was driving me around the bend.
Lena flitted around like a hummingbird, going from one part of our tiny dorm room to the next, getting in my way as I tried to pack. She was lucky she was so cute or I would have throttled her a long time ago. Her brown eyes peeked out from behind her Cookie Monster blue Mohawk. She hadn't bothered to put it up this morning, so it was hanging down across her face.
When she caught me watching her, she drew her tiny bow lips into a pout and batted her long black eyelashes. I wondered how she could fit that huge personality into that tiny body. If you included her heavy studded leather belt and soaked her to the bone, she might weigh a hundred pounds and she was using every cute ounce of it to change my mind.
"You know I do. Mom and Dad have been nagging me about Thanksgiving for weeks. Until I graduate, they control the money. If I have no money, then who will buy you your drinks?"
"I buy sometimes, plus I provide all of this." She gestured to her body. "What more could you want."
I had to laugh. I often had to pay, but she always brought the entertainment factor. "You would be the perfect catch if you had a penis."
She stuck her tongue out. Lena enjoyed flirting with me. She didn't like to be labeled, but she dated more women than men. Lena joked about us getting together all the time. I knew she wasn't serious. I wasn't a lesbian and even if I was, what Lena and I had went beyond sex. We were BFFs. Since we were the two most powerful witches at the academy, most people left us alone, but if you went against one, you had to deal with two.
For two years, we had shared the same tiny dorm room at the Halifax Academy of Magical Arts. From day one, we had hit it off and when it was clear we would both be at the top of the class, we found it was nice to have someone you could talk to that wasn't either jealous or afraid of you.
"See how funny you are. Life is going to be so boring with you gone."
"Come with me. We can get into Dad's homemade wine and torture my mother by making her think we're couple." I wiggled my eyebrows in a suggestive manner.
Her eyes lit up at the thought of tormenting my mother. "Well, now, that sounds interesting, but Tony and Bern already hate me; if they think I am snogging their virginal daughter, it might tip the scales to homicide."
I shook my head at her use of the word "snogging." She never liked to use the same name for sex two times in a row. "Suit yourself. I'll be back as soon as I can on Monday. I am sure my parents will be more than happy to get rid of me by then."
Lena gave me her whiniest voice. "Please?"
"Okay, now you are just being annoying. It is three days. Stop the drama." I didn't believe for a minute that Lena wanted me to stay that badly. Now she just wanted to get her own way.
Her shoulders slumped in defeat. "Okay, will you at least bring me back a piece of pumpkin pie? Bern does make a mean pumpkin pie."
"Maybe my mom doesn't like you because you call her 'Bern.'"
She snickered and did her best Bern impersonation. "It makes her eyes go all squirrely and her lips disappear into that thin line."
"You are evil."
"
Moi
?" My roommate batted her long eyelashes at me.
"I'll bring you pie."
Lena reached up to give me a hug. She was a hair over five feet and I was a little over 5'8". Mom said we looked like Mutt and Jeff. I had to Google it to find out what she was talking about, but she was right. I also had long blonde curly hair and no tattoos, making us look like the Odd Couple; that reference I knew. I wasn't the huggy type either, but Lena had been working on me. Apparently, I go all stiff when someone puts their arms around me. She calls me repressed.
"Promise me we'll get super drunk next weekend. We will start two minutes after our last exam and we will not sober up until it's time to receive our diplomas."
"I promise. Morven has been riding my ass all semester. Once my practical is over, I never want to see that old bag again."
"Amen. Hey, maybe the nun might actually pick up next weekend."
"Don't call me that." She knew that nickname got under my skin.
"Cass, you have all these guys falling all over you and you have never shown any interest in any of them. I think maybe you are saving that sweet little cherry for yours truly."
"Lena Celeste Lobenberg, that is over the line." Lena liked to think she was shocking and told it like it is, but sometimes she went too far. "For one, I am not a virgin. Just because I don't go home with everyone one that wants me to doesn't mean I am a nun."
She looked sheepish. "I know, but we are only nineteen; we are supposed to be experimenting and sowing our wild oats."
"Whom I sow my oats with is none of your business."
"I'm sorry. It's just that I think it's a shame that I am the only one who gets to enjoy you running around in your tank top and sexy granny panties."
"I think you're the one who needs to get laid."
I took my laundry bag and swung it over my shoulder. If I had to go home, the least my mother could do was wash my clothes. I took one last look around the room to find Lena had already moved on. She was bopping around our small room listening to her iPod like I had left already. I did wish she was coming with me. I really wanted a buffer between me and my parents. Lena might not be the best choice, though. Her favorite thing to do was tease my mother and when that got boring, she would start on my dad. Some things you had to face on your own. Looking back one last time, I shut the door and walked very slowly down to my ride.
Dad was waiting impatiently when I got downstairs. He glared at me as he stuffed my bags in the trunk. "Your mother is going to think something happened to us." I rolled my eyes. Mom would think something happened to us no matter what time we arrived. She was a worrywart.
The ride home was an hour and we filled it mostly with awkward silence. My father and I had two genres of conversation: small talk and full-blown arguments. The small talk got us through the first set of lights after my dorm, so that left quiet or very loud. I watched the city give way to the suburbs and then to the country. My parents moved outside the city when I graduated high school. They wanted to start growing their own vegetables. They had become a cliché; college professors who were in the field of liberal arts and were all hippy dippy. I had never officially lived a day under the new roof. I visited when I had to, but being pent up with my parents in the middle of nowhere was my own personal hell.
Mom had never been too keen on me going to the Academy of Magical Arts. Her mother had been a very powerful psychic and it caused her no end of humiliation at school. She grew up in a small town where such things could still be considered the devil's work. Teasing had been part of her daily life. She was a respected history professor. She didn't believe I was evil, at least not for being a witch, but some things are too ingrained in our psyche to let go. So Mom gave in, but didn't give up. She just went underground. Her comments, like snipers, would pop out of nowhere every once and a while and score a direct hit.
I'd like to think that on some level, she was proud of me. I was graduating a year early. Lena was going to be valedictorian, but I was a close second. The ironic thing was I could sense she had potential to use magic too. In fact, whether she knew it or not, she used it when she cooked and gardened. Her intent guided the perfect pie or the juiciest tomato. I would never tell her that, or at least I would save it until I was really mad.
A witch who had the power to do more than make a few kitschy charms for tourists or make very vague statements about the future was rare. When it happened, they needed to have guidance and structure. When you could contact the dead, manipulate the elements, or had precognition, you needed to be told how to harness and control such talents. They could be dangerous to the witch and society.
The Academy and Witch's Council filled that need. You couldn't legally practice magic without a diploma from the academy and then you could only practice it within the guidelines set out by the council. The public felt better when those with power had rules they had to live by and the authority to enforce them. The vampires had a similar system. Anyone casting a bad light on their own would be dealt with. So the Academy taught those with great power and those with little. Anyone with even the slightest gift could enter. Like most professions, there was room for a range of talent.
Vampires and witches might be powerful, but we were only a tiny part of the population. I didn't want the rest of society to feel threatened. The Spanish Inquisition was not a part of history I wanted repeated. So we policed every infraction harshly, as did the vampires. A good PR person never hurt either. These were modern times and we used modern ways to keep our image polished to a perfect shine.
"Your mother is very excited about your visit, Cassie." Oh! Goody. It was time for, my don't-hurt-your-mother's-feelings lecture.
"Does that mean you're not excited to see me?"
He winced. "Why must you always be a smart-ass?"
"I get it from my father."
He grinned, but kept looking at the road. That was what I liked about my dad; he could take a joke. He was turning fifty this year. It looked good on him. He was a health nut, so he stayed trim and his hair only had a fine spray of grey peppered through it. On the whole, he was a lot easier to take than Mom; she was just too emotional.
"I suppose you do get it from me. Just don't tell your mother I admitted to it." He turned to me to make sure I was paying attention. "My point is that you know how your mother is. She gets all these ideas in her head about how it is going to be when you come home, not taking into account reality, and then when things fall apart, so does she. I'm only asking for you to give me one night of peace with no fighting. You can break her heart tomorrow."
"Yeah, 'cause Mom never starts anything."
The muscles in his jaw tightened. He was pissed already and we weren't even home. "I never said your mother was a saint, Cassandra; I am just asking you to rise above and bite your tongue."
"Can't; my piercing is in the way." I stuck my tongue out at him, displaying the shiny stud that pierced my tongue.
He didn't say anything, just gripped the steering wheel a little harder. I actually hadn't wanted the tongue piercing. Lena talked me into it. I had all these nightmares of infection and sepsis spreading to my brain. The look on my dad's face was worth every minute. I thought about telling him about my other piercings, but I had to save something for Mom.
When we finally pulled into the driveway, Mom was outside waving like a mad woman. Dad had not been exaggerating. In fact, I think he undersold her mood a little bit. I looked to my father for a little bit of help, but he was ignoring me. I couldn't blame him. He probably had to put up with this mood for the past week.
Dad parked right in front of her so I couldn't avoid the hug. Her mouth was moving before I even opened my door. "You are an evil man." He just smiled.
"Oh, I was worried. I thought you guys got lost or something." She grappled onto me like I might float away.
Don't use sarcasm as your first words. 1, 2, 3, ahhhhhh! "Hey, Mom, long time, no see."
"Oh, Cassie, we are going to have so much fun this weekend. I am so glad you decided to spend the holidays with us."
Yeah, like I had a choice. "I wouldn't miss turkey day with the family." See, Dad, I can play nice.
"I wasn't sure. You haven't visited for so long."
Come on, I am only human. "Well, you do come into the city every day, Mom. You can visit me, you know."
This had to be a record; we hadn't even left the driveway and we were already fighting. "Cassandra Elaine, you know how I feel about that school. You just don't understand." She looked hurt, but I knew better. A good defense was Mom's motto and she was a champion at it.
"I understand that I am going to be a witch for the rest of my life so you better get used to it."
She started to tear up. I wanted to roll my eyes, but I caught my father glaring at me. "You can really be ugly sometimes, Cassandra."
"Look, Mom, I don't want to fight with you. Let's just drop it."
"I can't. I know I should come see you, but those kinds of people always made me feel so uncomfortable."
Count to ten. Go to my happy place. Did she not realize I was one of those people? "Mom, you have to get over that. Nanny Scott was a psychic, not some black magic practitioner. No one came to your house that would have harmed you."
"Nanny Scott was a very powerful woman and like attracts like. There were some very frightening people that my mother associated with. I never wanted that life for you. I wanted you to have a nice quiet peaceful life."
"I understand, but what you want isn't what I want. I can't get rid of what is inside me anymore than she could. I don't want to. I love being able to do the things I do. I just wish I could talk to you about them. "
She put her hand on my arm. She looked rueful. Was this progress, a breakthrough, right here on our driveway? I held my breath, waiting to see what she would say.
"I can't promise miracles, but I will try."
I wasn't going to press my luck. This was almost too good to be true. I was going inside while the going was good. Mom very seldom gave an inch and I was going to take what I could. Before I headed to my room, I looked back to see my dad with this goofy grin on his face, giving me a very corny thumbs up. My family was so weird.
I would never admit this to Mom or Dad, but I needed some down time and being home let me relax. I loved Lena, but she was very kinetic and that could be tiring. I loved school, but it came with a lot of stress and pressure. This weekend at home was filled with none of those things. I might never want to live here, but it was a nice place to visit.
I helped Mom make her pies and the stuffing for the turkey, which made her happier than a pig in shit. The house smelled amazing all weekend as my body recharged itself on homemade healthy food, something it had been starving for since I had started school. I napped a lot and wasn't even made to feel guilty about it. Dad and I watched TV and played crib. I went through all the clothes I had left at home and made a Goodwill bag. I even did a little studying. It was busy, but I enjoyed it. It was nice to be taken care of.
Sunday came and I wasn't even antsy to get back to the city. I was looking forward to turkey and everything that came with it. Cooking was a talent that had been passed down from mother to daughter in my family. I didn't get a chance to do it too often, but I knew all the family recipes. Mom's opinion was that everyone had to eat, and if you didn't know how to cook, you were a fool. I was about to come downstairs to see if Mom needed any help, when the doorbell rang. I waited at the top of the stairs. I wanted to make sure it was someone I wanted to see before I made my entrance.
Mom was talking, but I didn't recognize the other voice. It sounded like a kid. Curiosity got the better of me and I had to come down and investigate. Standing in the doorway was a scrawny teenager with dirty hair and clothes. He looked about fourteen. It was hard to tell because he looked so malnourished.
Our stretch of road was a cell phone dead zone, so we often had stranded motorists coming to our door, asking to use our phone. This kid didn't even look old enough to drive. Something was off about him; I just couldn't put my finger on it. He made the hairs on the back of my neck stand up. I suppose he looked innocent enough, but I was still going to keep an eye on him.
Mom noticed I was standing beside her. "Oh, good; you're up. Cass, this is Ian. He needs to use the phone. Can you show him? I need to check the turkey."
I looked him up and down. He seemed unfazed by my death stare. I didn't know if that was good or bad. Walking in the middle of nowhere during the coldest day in October I could remember still seemed fishy. I walked to my dad's study. "In there, kid."
"I'm not a kid," he bristled.
"Okay, old man, the phone is there on the desk." This Ian had some attitude for someone who needed a favor.
He walked over and looked down. Amusement crossed his thin face. "Seriously, a dial phone?"
I shrugged. "Mom and Dad don't believe in replacing things until they break. It will likely be part of my inheritance along with the harvest gold stove in the kitchen." I turned around and walked out to give him some privacy. I went to see if Mom needed my help.
She looked like an evil scientist going from pot to pot stirring, tasting, seasoning. Without looking up, she motioned for me to hand her the flour. "Will you set the table? Set a place for Ian, just in case his dad can't pick him up right away."
"Mom, we don't know this kid. Plus, he stinks."
"Not everyone has a mother who does their laundry, Cassandra."
She had me there. I walked back to the study to find Ian staring at the phone, his small hand combing through his greasy hair. I narrowed my eyes like that might help me figure him out. "So, what are you doing walking out here in the middle of nowhere?"
"I had a fight with my dad and I stormed out, but freezing my ass off has brought me to my senses."
I gave him my most skeptical look, but he still looked me right in the eye. "I can sympathize. Why don't you go freshen up before supper? You kind of stink."
"Well, you're kind of a bitch."
"True, but that isn't likely to change before supper. However, if you use a little soap and water, I'll be able to enjoy my meal without having to block out your stench."
He shrugged and walked to the room I was pointing at. If he found a way to at least tone down his smell and I sat his place by Mom, then I should be able to get through supper without needing to retch.
The little runt was coming out of bathroom when Mom called us for supper. "Cassie, can you come carry stuff to the table, sweetheart?"
Sweetheart? That was one for the guest. Mom did not throw around terms of endearment. I walked into the kitchen as my father was sharpening his carving knife. It was the size of a small machete, definitely overkill for a turkey. He used it every Thanksgiving and Christmas. I guess it was the official Myles carving knife.
"Here are the rolls and mashed potatoes. Let's get this show on the road before everything gets cold." She shoved the food at me and pushed me towards the dining room.
Ian was already at the table. He was playing with his utensils, but I noticed at least his hands were grime free. "You should have seconds, kid; you are too scrawny."
He stiffened at the mention of his weight. "I can't help it. I eat all the time."
How many women would like that problem? I guess the little guy wasn't that bad. I kind of felt sorry for him. My mouth started to water as Dad proudly carried in the turkey; he was in his glory. Man cut meat for family. Man is complete.
"Be careful, Tony, that knife is sharp."
Ha Ha, saw that coming. Rise above father.
Dad ignored her and started the carving. The bird was oozing juicy goodness. This meal would be epic. My stomach was screaming for just one tiny taste. I had to use extreme will power not to steal the first piece from the platter. My parents had been buying free-range birds way before it was hip. I don't know why extra exercise made the bird so tasty, but it did.
"Jesus H. Christ." He pulled his hand back and it was dripping with blood. The turkey was turning pink and my stomach went from hungry to nauseous.
Clucking her disapproval, Mom got up to investigate. She was irritated. "I told you to be careful."
You can't say she didn't warn you Daddy Dearest
[BLL1]
.
"Jesus Bern, do you think I sliced open my hand just to piss you off?" He was mad at her, but he still held out his wound for her inspection.
"Let me see." After investigating, she wrapped her napkin around the wound and got him to apply pressure. "This is bad. I think we may have to get you stitched."
Dad was about to argue, when a crash at the other end of the table brought everyone's attention to Ian. The poor kid was clutching his stomach, beads of sweat running down his face. Mom left Dad to tend to her other charge. She was in her glory. Mom loved a crisis and she was surrounded.
"Are you okay, sweetie?" She leaned over him with motherly concern plastered all over her face.
He looked up at her. Tears were streaming down his face. It made him appear even younger. "It hurts too much; I can't control it." Ian's eyes were pleading, like Mom had the ability to make it all go away.
She was about to embrace him when the bottom fell out of my world. Sad green eyes and imploring lips contorted into a mask of horror. Fangs lowered from his upper jaw as his eyes bulged and reddened. Childlike desperation gave way to feral determination. His face thinned until he was little more than skull and skin. Mom started to back away, terror keeping her eyes glued to the monster in front of her. He lunged at her like a wild animal. Claws extended from his slim fingers in mid-flight. He used them to cling to her as they both fell to the floor.
A look of pure ecstasy passed over his face as he clung to my mother's side. She struggled to throw him off, but it only made him dig in more. He worked his way up her body, tearing and ripping as he went until he reached her neck. Fangs and claws worked in unison to make the wound. His mouth clamped to her neck like a starving baby at the breast. The sickening sucking noises echoed around the small room. I wanted to run or at least turn away, but it felt like I was watching everything from someone else's eyes, someone who wanted to witness every last gory detail.
A cry caught in my throat as I saw my Mom reach for my father. Dad's chair went flying as he ran to her. Everything was in slow motion, but I knew he couldn't move fast enough to stop that creature from ripping and sucking her life away. Dad stopped and turned to me. His hand came up and pointed at the door. He was trying to scream something, but the only thing that came out was blood.
I didn't understand what had happened until Ian's face came up over my father's shoulder like some macabre spectre, blood and bits of flesh sticking to his face. Dad was still standing. His brain didn't realize half of his neck was gone and it was time to fall down. Somewhere in my mind, I was screaming, "Run you idiot run." At some point, I did stand, my back against the wall, unable to go any further as I watched the creature in front of me finish his gruesome task.
My mother lay on the floor. Her neck was twisted at an impossible angle and her side was shredded by the claws that kept her from getting away. She was clearly dead, but I still watched her chest, willing it to move, pleading in my head for any sign of life.
Dad finally fell to the floor, leaving Ian standing before me, his chest heaving, his eyes locked on mine. I was next. He would come for me and I would let him because I was too stupid to move. Then everything changed again. I watched as he went from monster back to boy. His young innocent face looked more horrific covered in gore. I wanted the monster back. I didn't want this sad boy to be responsible for what had happened.
The adrenaline drained from my body and my legs turned to rubber. I slumped to the floor. Ian stumbled towards me. I closed my eyes, not wanting to see my own death. His body fell on mine and his small hands gently stroked my cheeks. My eyes opened to see him looking at me, blood tears spilling down his face. When his arms slipped around my neck, I waited for his teeth to sink in. He was crying uncontrollably and hard to understand. In between jagged breathes he chanted sorry over and over again.
What was the protocol when the creature that murders your parents seeks solace and forgiveness? When I looked into his face, I didn't care. I wrapped my arms around his tiny frame and pulled him into my chest. He immediately relaxed under my touch. We rocked back and forth, clinging to each other while the blood dried and the sun sank into the ground.
Chapter 2
"Oh my poor boy, what have you done?"
I must have fallen asleep, because I hadn't heard the man enter. The only light in the room came from the moon, but he was easy to see. He was tall and handsome, dressed in a suit and trench coat. He looked so sad. I thought I should be sad, but I just felt numb.
The stranger smiled at me as he reached down for Ian. "I'll take him now, little one. He'll be punished by his own kind. I promise it will be quick." He lifted him like he weighed nothing. Ian whimpered as the man pulled him into his chest. I thought it was a shame he was going to ruin his nice clothes.
I wrapped my arms around myself, feeling cold and empty without the kid on my lap. "What about me?" I didn't want to be alone.
"Help is on the way. You won't be alone for long." I nodded, thinking it would be good to get some help.
The door had just closed when I heard the sirens. They got closer and closer until the red and blue lights swirled around the dining room. Someone shouted my parent's names. I turned to them as if I expected them to answer. I guess they would never answer to anything again. I yelled for them to come in. A young bug-eyed man came into the room. He pointed a revolver and flashlight at me. I felt the urge to laugh, but suppressed it. I fought an overwhelming urge to say "boo," but I didn't want to get shot. He yelled for the others to come and the room began to fill up.
Two officers vomited when they saw my parents. The paramedics were asking me questions. They didn't believe me when I told them I wasn't hurt. I had so much blood on me I didn't blame them. I was prodded and examined until they were convinced I was fine. My eyes were still glued to my mom and dad. The officers were huddled around them, talking to each other like they were a pile of dirty laundry. It made me mad. My mother would be mortified if she knew people were staring at her like that.
I was cold and started to shake. It was bone deep and the blankets they gave me when I was on the stretcher didn't do a thing. The needle they gave me was a miracle. I felt myself float away from the horror, warm and numb. By the time they had me loaded in the ambulance, I was traveling off to sweet oblivion.
When I opened my eyes again, I was in a hospital room, hooked up to an IV. My mom's sister was sitting in a chair next to the bed. Her eyes were red and swollen and her nose was raw. She reached out her hand when she noticed I was awake. It was hard to look at someone who looked so much like my mother. Her edges were softer, her body more plump, but no one would question they were related.
"Thank God you came back to us. They couldn't find anything wrong, but you were unconscious for three days."
"I just feel tired."
"It was probably a blessing you were able to shut down. The police want to talk to you, but I kept them out of the room. I told them you had been through enough and when you were ready they could speak with you."
I gave her a small smile. Aunt Marie was like a bulldog when it came to family. No one messed with hers. "I probably should get it over with." I looked around the room. "Where is Lena?"
"That little girl is like a tiny dictator. She had the nurses checking you after every twitch. She made sure the police were in the waiting room and not outside your door. She said their suspicion was interfering with your healing. She even had me promise not to leave your side until she could come back from school."
"That sounds like her." When people looked at Lena with her piercings, tattoos, and Mohawk, they never guessed how focused and responsible she could be. She had grown up with little supervision. It had made her an adult at a very young age.
"I am glad you have someone like that in your life, Cassie. I think she would do anything for you."
"You don't have to stay, Aunt Marie. I am sure you have things to do."
"I do, but none are more important than you."
I just smiled at her. I was always close to my Aunt Marie, but right now, I wanted to be alone. She would say and do all the right things—I knew that—but I needed to have a minute to process what had happened. I didn't want to do it with an audience. Crying in front of people was not something I liked to do.
"The funeral is the day after tomorrow. I was hoping you would be awake so you could come."
I didn't tell her I didn't care if I missed it or not. I just wanted to go back to sleep. I had said good-bye a thousand times as I sat in their blood on our dining room floor. I didn't want a bunch of strangers hugging me, telling me how sorry they were. No one could be sorrier than I was. No one could know how I felt inside. It was all mine; it was all I had. I was alone in life and in grief. I clung to it like a life raft and if I let any of it out, I would sink like a stone.
She squeezed my hand. "Don't worry, sweetie. I have arranged everything so it will be simple and fast. Your mom will likely haunt me, as she probably wanted something more on the lines of a televised affair, but I think she will understand that a big to-do would only cause you more stress."
"Hopefully, I can get out of here." I looked around as if my room held some clue to my escape.
"Did you want to stay with me and Uncle Dave? Our door is always open."
I knew she meant it. Aunt Marie wouldn't offer if she didn't. I couldn't explain it to myself, but I felt like I had lived on my own before my parents died and having them gone shouldn't change that. Mom had always wanted me to lean on her and tell her everything. We didn't have that kind of relationship. Maybe it felt like I would be betraying her if I let Aunt Marie take care of me. "I should get back to school. I had exams this week. I'll have to reschedule."
"I understand, sweetie. You do whatever makes you feel best. I'll text you with the where and the whens of everything. I think I will go. I still have some stuff to finalize. Just call if you need anything and I'll come running."
She gave me a big hug and her body shuddered against mine. She was crying and I didn't know what to do. I couldn't cry for some reason. I was glad. I had to deal with graduating first and letting all my feelings out second. What I had to deal with was a tsunami. It was coming and when it hit me, I would be drowning in it for a long time. So for now my plan was to stay ahead of it until I had my diploma, then I could let go. I would stay in bed and blubber for as long as I had to.
Lena would probably say I was using school as an excuse to avoid dealing with what had happened. She might even be right. In one scenario, I had a nervous breakdown now and I repeated my year. Scenario two, I put it off a couple weeks and I still had a nervous breakdown, but when I came through the other side, I would be able to stand on my own two feet. I was alone and I had to start thinking that way. Step one would mean dealing with the doctors so they would release me.
Aunt Marie left as the doctors all came in with concerned looks, wanting me to stay another day for observations. I had a hunch that ordinary patients didn't rate six doctors in the room at one time, but freak girl who watched her parents ripped apart in front of her did. I had to play the ideal patient and make promises to come back if I felt the need for any reason. I knew they meant if I felt like offing myself. I wasn't feeling suicidal. If anything, it felt like I had been spared a very gruesome death and I wasn't going to squander that by taking my own life.
I must have played my cards right, because they agreed to release me in the afternoon. The police were my next obstacle and they were waiting for me when I got back to my dorm room. Just great; I went from the freak girl who watched her parents get torn to shreds to psycho girl suspected of doing it herself.
I invited them in. I smiled at them as they looked around my room for somewhere to sit. Since there was only a small desk chair and two beds, they decided to stand. One was a very butchy woman who had all the warmth of a river stone in January. The other was a tall string bean. He was at least 6'5 and didn't weigh much more than I did. I took an instant dislike to both.
"So you are saying that a fourteen-year-old boy killed your parents." String Bean looked at me with suspicion.
"A fourteen-year-old vampire killed my parents."
"If he was a vampire, how did he walk to your home in the daylight?" Butchy looked happy that she discovered a hole in my theory.
"I don't know; maybe he hadn't been totally turned yet. Maybe that's why he couldn't control his hunger. I really don't think he could help what he did."
"So you're making excuses for this thing?"
"No, I am telling you what happened and what I thought about it. Isn't that what you want?"
Butchy ignored my question. "You said that a man came to take him out of your home. How did he know to come?"
"Earlier, Ian had called his dad to come get him, but he couldn't come until after dark. I assume he was a vampire. He said that he would be dealt with."
"Why didn't you tell the police that he had just left when they came? We might have caught him."
I wanted to wipe the suspicious smug look off of her face, but I had to keep my temper. "I was not thinking straight; my parents had just been murdered in front of me."
They asked me questions about my "gifts." Like my power was an evil curse. Did they really think I was capable of draining my parents of blood and tearing them apart in the process? Apparently, the vampire PR was better than the witch PR.
"Do you really think I did that to my own parents? How would I even be capable of doing that? They were bitten and shredded?"
"We have been told your mother never wanted you to go to the academy."
"Who told you that?"
"That doesn't matter. Is it true?"
"She wasn't a fan, but she gave in and I am graduating in a couple of days so I don't see your point."
She nodded again. "Things just don't add up, Cassandra. There was no sign of another person in that room."
They asked a few more questions and I answered every question politely and to the best of my ability. They left looking frustrated and suspicious. I am sure it didn't help that they were never going to find the kid that did this, if he was a kid. He would be dead. I had heard vampire justice was swift and brutal. If it kept him from hurting anyone else, I was all for it. I didn't know enough about vampires to know what made Ian do what he did, but in the end, it didn't matter. My parents were dead and so likely was he.
Chapter 3
Lena would still be in class. Now was a perfect time to reschedule my exams. I found my advisor in her office. Morven had hated me since the first day my first year. She called me a show off in front of the whole class. It was during evaluations when the school decided who would take what class and at what level. I qualified for some second year courses and was quite proud of myself. Morven decided to take me down a peg or two by accusing me of doing so well at the expense of the other students. I didn't even know what she meant, but it was enough to plant a seed of hate in everyone's mind, everyone except Lena.
Morven wouldn't look me in the eye. She seemed very uncomfortable around me. In a perverted way, it made me feel better. I should have told her I wasn't contagious, but I was at her mercy and I wanted to be on my best behavior. To get me out of her office as fast as possible, she assured me that rescheduling was not a problem and Monday was likely to be the best time. I was in and out in record time, with good news. I didn't think it would go as well as it did.
On my way back to my dorm, Aunt Marie texted me the time and place for the funeral and extended another invitation to stay with her. I didn't want to go, but it did feel good to have options. I lay down to wait for Lena. She wouldn't be long and I needed a quick nap.
When I awoke, Lena was curled into my back, with her arms around my waist. When she felt me wake up, her hand came to my cheek, her tiny palm warm and soothing. Tears brimmed in my eyes. I needed to break contact and push them back down. "How were your exams?"
Lena was smart and she knew me better than anyone did. If I needed to talk about exams, she would go along. "I think I did well, despite that bitch Morven. She knows she only has a few days left to ride my ass, so she is putting in over time."
"She is letting me reschedule my exams. She said she would personally administer them, like I haven't suffered enough."
Lena snickered. Most people would have been appalled at my joke. That was why she was my best friend. "You'll do fine. You always do. She just rides us because we are more powerful than she is. We get under her skin."
"Can we go out tomorrow night? I have plans in the afternoon, but I wouldn't mind going to the Deuce after that." Calling my parents funeral "plans" seemed wrong, but I couldn't bring myself to say anything else.
"Sure. Did you need help with your plans tomorrow? I have the afternoon off."
She asked so carefully, I almost said yes, but Lena would look at me with those big brown eyes, put her arms around me, and I would lose it. "No, I can do it by myself. Thanks, though."
Lena left and I went back to sleep. When I look back at those days, I was clearly depressed and it was my body's way of saving my life. The less I was awake to think about what I went through, the better. Then I was just grateful. I woke up to the sun shining in our room. I was alone and couldn't believe it was 11 a.m. I had slept through another day.
I hadn't left myself a whole lot of time to get ready for the funeral. A quick shower and shave later, I felt a lot better. I was a little grossed out when I found some dried blood on my body the hospital had missed when they were cleaning me up.
My whole closet was fashion a la Addam's family. My mother always said I dressed like someone had died, so finding something black was not going to be a problem. Finding something appropriate and hole-free was a different story. My darkest jeans and a black sweater that only had a small hole in the sleeve, which I liked to slip my thumb through was a close as I was going to get. My mother would be mortified and expect me to wear a dress, but the only LBD I had was part of a slutty witch costume I wore last year at Halloween.
I won't bore you with the funeral details, except to say it was a lot of "you poor thing," awkward hugs, and looks. Aunt Marie had me glued to her side and she had an instinct for when I would become too uncomfortable. She would shoo those people away and give me some breathing room. I wish I had been able to appreciate it more. She was grieving too and I was her priority. I shouldn't have snuck out without saying good-bye, but I wasn't thinking straight. I was in survival mode.
An image of my mother giving me a lecture for leaving early flashed through my head. It was the first time I realized that was never going to happen again. No guilt from Mom, no disappointed look from Dad. No one was left to judge me or guide me. Why didn't it feel freeing? It felt like a crushing responsibility and terrifying all at once. I had no safety net anymore.
I flagged down a cab and told him to take me to my favorite bar. The Deuce was the bar everyone from the academy went to. It felt like a second home. A second home that had lots of alcohol. Aunt Marie had tucked some emergency money in my hand when I had arrived. If drowning my sorrows kept me sane tonight, then that felt like an emergency to me. I know drinking my cares away wasn't a long-term solution, but tonight it would have to do until I could come up with something else.
The bar was pretty empty, except for a few working girls sipping boxed wine and waiting to start their shift. It wouldn't take long to fill up on a Friday afternoon. I plunked down in a booth with a pitcher of draft and waited to feel better. I was looking at the bottom of my second pitcher when Lena showed up. The bar had filled in around me and I was in the mood to blow off steam.
I was feeling no pain when Lena sat across from me. "I was waiting for you in our room. I was worried sick. Thank God Eric texted me that you were here. I called your Aunt Marie and she was worried. What were you thinking?"
"Don't give me guilt. Eric should mind his own business. That's the last time he gets a big tip from me. " I started to laugh.
"Oh, Cass, honey, please come back with me and sleep this off. We'll have a good talk in the morning. Please." She had tears brimming in her eyes and it made me angry. If I could keep it together, then why couldn't she?
"You just want to get that hot little tongue of yours on my pink petal parts." I leaned into her and she flinched. "I'm game; let's go fuck."
"No." She looked like I had hit her. She had no right to look like the injured party.
"I finally want to fuck you and you snap your legs shut." I knew I was being a total bitch. I even knew Lena was the last person who deserved it, but I couldn't stop.
"It wouldn't be right, Cass." She looked so fragile and small. I pictured her being torn apart. It was sick, but I couldn't shake it from my mind.
"I have to go."
I had this desperate need to hurt her and I didn't know why. She grabbed my arm, but I easily pulled away. I needed to get away from her. My alcohol-soaked brain wanted to do something self-destructive and I was all for it. I spotted Goliath leaning against a post by the dance floor. He was a regular and sometime bouncer. The man was about 6'5 and 250 pounds and he was no gentle giant. Rumor had it that he liked it rough and I felt the need for a little punishment.
I was almost over to him when I looked back at Lena. My anger flared; she had pity plastered all over her face and that was the last thing I needed. She was my best friend. She was supposed to know what I needed. I slowly licked my lips and smiled before turning back to the hulk in front of me.
Pressing my body into his, I looked up into his broad face. His eyes were fierce blue and his head was shaved clean. Piercings dotted his whole face, concentrating on his lips and above his eyes. His foot-long goatee brushed my forehead as he looked down at me.
"Hey, Cass," he said with a cat-who-ate-the-canary grin.
I smiled and placed my hands on his chest. My heart was beating faster. I had no idea he knew my name. "This place is boring tonight."
His eyes narrowed, sizing me up. "I have all kinds of remedies for that, but I'm not sure you could handle it."
I pressed harder into his body; he was hard. My breath was coming faster. "Try me." My voice was barely a whisper and I wondered if he even heard me.
"Once we start, there is no stopping."
"So make sure I can't."
His eyes widened and all of a sudden, I was against the post and he was leaning all his weight on me. His massive fingers gently stroked my cheek. He leaned down to speak into my ear. "You wouldn't be teasing me, would you, because I have wanted to tap your ass for a long time. I just figured you were a little too vanilla for me."
I took his beer and downed it. "No teasing; maybe I am just tired of being vanilla. Are you willing to teach me?" This was not me speaking; this was a crazy person, yet I couldn't shut up.
"Fuck." His mouth was on my neck, nipping me almost to the point of pain, and then tenderly kissing me. I moaned and arched my back.
"We're leaving," he growled. We headed to the back of the bar. Goliath lived in the apartment upstairs. My BFF stood in front of the exit with her hands on her hips. Her jaw was clenched and her eyes narrowed. She was pissed.
"Beat it, Goliath. You're not taking her anywhere." She had to crane her neck to look into his face.
"This isn't any of your business, Flea."
"This is totally my business. Don't try that dominant crap on me. I have nothing in me that makes me a bottom. Cass is vulnerable right now. You are going to do the right thing for once and walk away."
"Hello, standing right here, capable of making my own decisions." She was pissing me off. I didn't need a babysitter.
"Really, Cass, are you going to degrade yourself with this piece of shit?"
My head was spinning. I had wanted to go, but now I had time to think about it, I was having second thoughts. I couldn't let Lena boss me around, though. If I chickened out, then she was going to want to comfort me tonight and I wanted that less.
"I am going upstairs." I sounded much more sure than I was.
She turned to me. "No, you're not." Then she turned to Goliath. "I haven't graduated yet; that means I'm not supposed to use magic outside of the academy. It doesn't mean I can't."
He looked down and shook his head. "You have a smoking body, vanilla girl, but I'm not risking her coming after me."
I was secretly relieved, but I wasn't going to let Lena know that. "Fine. There are braver men than you in this bar." I tried to stomp off, but my roommate grabbed my wrist. She was freakishly strong for her size. "I can do this all night, Cass, or you can come home with me and sleep this off."
Lena was ready for another fight, but I couldn't give her one. I loved her and I knew she was in my corner. I had treated her like a piece of shit and she never gave up on me. Lena was determined to take care of me and I didn't have the strength to stop her.
We walked hand in hand back to our room. By the time we got there, I was sober, I was sad, and I was really embarrassed. I felt beaten. I had no choice but to surrender. I had run as fast as I could and everything caught up to me anyway. Lena guided me to my bed and told me to stay before she left the room.
She returned carrying a bowl of hot water and a washcloth. She laid it on my bureau while she looked through my drawers. She was looking for PJs. I usually wore oversized t-shirts to bed. Dad had a huge collection people had bought him over the years that he rarely wore, so I took them to school to sleep in. She finally settled on Homer Simpson drinking beer. Tears streamed down my face.
Feather kisses whispered across my forehead. "Oh, sweetie, let it out. You can't keep that inside and you can't fuck it away. You have to feel it, a little at a time until you don't feel so overwhelmed."
I numbly shook my head like I could deny my grief. Pulling off my top, she used it to wipe away my tears. Each cheek was lightly kissed and then she dipped the washcloth in the water and washed away my make-up. She helped me on with my PJs, and then I reached in and took off my bra without disturbing my shirt.
I couldn't stop crying. The tears were dripping onto my lap. "Let me take care of you, Cass. Just for the weekend. You can be tough again on Monday. I owe you. I need to do this."
I looked at her, confused. "Why do you owe me?" My voice was shaky and I wasn't sure she understood me.
"I didn't know what was going to happen. We hugged, you left, and I didn't get any sense of danger. I should have at least gotten a feeling. I could have warned you." She pulled down my jeans and took a brush to comb out my hair.
"I don't blame you, Lena. I know you can't control when you get visions. I don't want you to think what happened to me is your fault."
"What's the good of having these powers if we can't use them to help people?"
"I couldn't use my powers to save my parents. I just stood there. Big powerful witch doing nothing, I could have at least had the courage to try. I stood there, Lena, and watched that boy tear them apart. How could I do that?"
She braided my hair, leaned in, and kissed my ear. A shiver ran through my body. "We aren't taught to use our magic outside these walls. We are forbidden to use them outside the classroom until they know we can control it. It wouldn't come naturally in an ordinary circumstance, let alone what happened that night."
I let her push me back on the bed and she covered me up. She gave me a kiss on the forehead like she was tucking in her little girl. I wanted her to hold me. "Will you sleep in my bed tonight? I don't want to be alone. Please?"
She crawled in behind me and snaked her tiny arm around my waist. "I am going to miss Bern. She was a hard ass, but she loved you like a mother should love a child. Tony was gaga over you. His eyes would brighten when you walked in the room. I know we never got along, but when you love someone, you tend to love the people who love them too."
I turned to face her. I had been feeling so alone in the world, but that was my fault. I had people who loved me. I just had shoved them away. I kissed her forehead grateful for her intervention tonight. My mom would have loved Lena too if she had seen what she had done for me tonight.
Her bow lips curved up into a tentative smile. Her lips barely brushed mine. "I love you, Cassandra Myles. You'll never be alone as long as I am alive. I am not going anywhere."
I kissed her back. Her lips were soft. I had never kissed a woman before; it felt strange and exciting. It felt comforting. My tongue searched for hers and they entwined. Lena was the first to break it off.
"Go to sleep, Cass. I'll still be here in the morning." She stoked my hair until I finally drifted off.
She kept her word. For the whole weekend, she took care of me. She brought me food and rented movies. She held me when I would break down and by Monday morning, I felt a little less overwhelmed. She had been there while I let a little bit of my grief go. Just a fraction, but it was enough to allow me to feel like someday in the very distant future, I would feel normal again.
Chapter 4
Lena was sleeping and I decided to get myself ready and head out to Morven's office. I had taken her help, but I still needed to know I could do things on my own. She loved me and saved me from a terrible decision this weekend, but I still needed to be in control.
Lena would probably be mad, but she would forgive me when she saw I was all right and I had fixed everything on my own. She didn't have to be by my side to help. Just knowing what she had done for me last night and how it made me feel was enough.
Standing in front of my advisor's door, I took a deep breath, and then knocked. "Come in, Ms. Myles." Her voice almost sounded chipper, which was not the norm.
Morven was sitting behind her desk. Her long legs stretched out underneath. She was as tall as I was, but I had a solid build. Morven was thin and willowy. She was striking except for the frown line in the middle of her forehead from years of disapproving looks she gave to her students. I felt a shiver run down my spine when she focused that look on me.
"I was wondering if we could talk about my exams."
"Of course. I was going to try and find you later today to discuss that with you. In light of your circumstances and your pristine record at this school, I would like to make you a proposal."
I just nodded, holding my breath and hoping this was good news.
"This proposal, I think, will make things easier for you to wrap things up here at school, so you can concentrate on other matters that I am sure are weighing on your mind." She gave me a pleasant look that was even scarier than her stink eye.
"Okay." This was not what I was expecting. The Ice Queen did have a heart.
She motioned for me to sit in the chair in front of her desk. "This afternoon, I have one final exam to administer, but after that I will gather the other assessors and we will administer one final test. I think your record speaks for itself, but rules are rules. So, if all goes well, you may be a graduate before tomorrow."
My heart leapt in my chest. This was the best-case scenario. This was going to be over and I would at least have my licence, then everything could fall apart.
"That is very generous. I really am very grateful."
"Don't be grateful yet, Ms. Myles. The exam will be to test your skills and your commitment to our rules. It will be hard, but necessary. If I made it easy, rumors might follow you that I let you pass because of sympathy. I know you don't want that."
"I won't let you down, I promise." Could I have been wrong about her? Maybe she was tough to make us better and she really could have a soft side.
"See that you don't."
She looked back down to her papers. I took that as my cue to leave.
Lena was sitting on her bed with her legs dangling over the side, swinging back and forth like a little girl. Her Mohawk was at its spikiest. She was worried about me, that was clear, but I saw no anger. Just relief when I walked through the door, then a big smile when she saw the extra-large coffees I had gotten us at Perks. Our campus had a small kiosk and it had a license to print money, being in such close proximity to hundreds of sleep-deprived students.
"I was worried when I woke up and you were gone. I guess you had to rush out and get me a coffee for being the best friend ever?"
"Of course, and I went to see Morven. She has scheduled my exam this afternoon after the last official exams. One test takes all. We will be able to graduate together."
She flung herself in my arms. "That is great, Cass."
I expected a big smile on her face when she let go, but instead her cherub lips were pulled down in a frown. "I get a bad vibe from this. Can you postpone it?"
"Absolutely not. Morven is actually acting like a human being with compassion. What are the chances that will happen again? Plus this is not in the rule book; what are the chances she'll break them twice?"
"Not great, I admit, but I am worried this will be bad."
"Failing bad?"
"No, more like dangerous."
"I didn't expect Morven to give me my diploma. She'll make me work for it, but I'll handle whatever she throws at me."
"I know." She didn't look like she knew.
"Your predications always come true, but not always how you think. I have to do this."
"Just be careful." She turned to the room. "I have to go, but the second season of
Buffy
is in the dvd player. I made you a cup of tea and set your alarm for three. So rest and try to zone out and I will be waiting for you right after. Deal?"
She was perfect even when she was being a pain in the ass. I hugged her to me as tight as I could.
"Cass, as much as I love your boobs in my face, you are cutting off my air."
"Sorry, just happy you're in my life."
She reached up on tiptoes and kissed my cheek. "Good luck."
I snuggled in bed as soon she left and I was asleep before Buffy had a chance to kick any ass.
I walked slowly to the auditorium. Morven had texted the time and place of the exam and the time was now. I was excited about getting this over with, but I was nervous. Most graduates could rely on at least two or three exams to be averaged for each class. Magic not being science, it was needed in case something happened that was beyond the student's control. There was no multiple choice on our exams. I was getting one shot and it was a lot of pressure. My hand shook as I opened the door to the large room.
My stomach dropped into my shoes and I had to stop myself from running away. Almost the whole faculty lined the walls of the room. A teacher I had only seen a few times around the halls grabbed my wrist. Her boney fingers dug into my flesh, her eyes were wide, and her lips were thin. "You don't have to go through with this, child." Panic gave me the strength to yank myself from her grip.
Morven was in the center of the room, holding her hand out to me. "Cassandra, you're right on time." She had a welcoming smile on her face. I wasn't feeling it.
"What's going on?" I could feel the tremor in my voice and despite everything I had done to get here, my brain was screaming "run."
"Well, the faculty and I are not in agreement on your final evaluation. Since it is my call as your advisor and not theirs, they have decided to be here to lend their moral support." Morven gave them all a cutting look.
It took all my strength to keep myself from bolting and not looking back. What was this woman going to do to me? "Okay," I whispered.
"Don't look so worried. I only want you to do what you have done a hundred times before."
"Don't belittle what you are asking of her, Morven. This is shameful, even for you. " I couldn't tell who in the crowd had spoken.
Morven continued like no one had spoken. "Before I tell you what it is, we all want you to know that it is your right to refuse. If you do, however, you will have to repeat the year."
"No, I don't want that."
Morven nodded, clearly getting the response she wanted. "We want you to reach a soul on the other side, pull them through, and then return them after we ask a few questions." She put a hand on my shoulder. "You must remember the rules, Cassandra. No spirits you were close with when they were alive and no newly dead."
I swallowed hard and looked around the room for help. Everyone averted their eyes. Cowards! How could she think this was okay? It was too soon. She was doing this on purpose so I would refuse. I knew it was too good to be true. I wasn't going to let her get away with it.
"I know you can do this. You are strong and capable. You do this and there will be people beating down your door with offers."
I didn't trust my words to agree; my brain was still dead set against it. I just nodded and took my place seated in the middle of the room. I had done this task hundreds of times. Lena had precognition as a specialty and I had contacting the dead. Most powerful witches had a specialty. So I had been required to practice it as much as possible. I could do this. I lit the beeswax candle that had been set out for me. It had to be an unscented candle with no artificial ingredients. I don't know why, but that was the only one that worked. The lights were turned off and that was my cue to begin.
It took me longer than usual to start. You had to be completely calm for it to work. Taking a deep cleansing breath, I focused on the small flame before me. As my concentration deepened, the light became fuzzy and the wall I needed to see appeared before me.
The wall was infinite, stretching out in all directions, but I only had to worry about one small part. It was not made of bricks or stone, but of billions of threads. Some thought it was the Fates tapestry, some the last bit of physical material a soul leaves behind when they cross over. Whoever was responsible for its construction, the wall was responsible for keeping the living and the dead separate. When contacting a soul on the other side, you had to open a small hole in the wall and open it large enough to allow a soul through. The bigger the hole, the more psychic energy it took to keep it open, because the threads became denser the farther they are pushed apart.
I blocked out everything from the rest of the room. Starting directly in front of me, I made a pinprick hole, gently making it big enough to send a piece of my soul through to call forth one from the other side. I pictured my hand sliding through the hole, my fingers beckoning for a soul to grab on so I could pull them through.
It felt like forever before I felt the familiar tug. Relief didn't have a chance to take hold before I realized I knew this soul. His hold was strong and desperate. Tears spilled down my cheeks and panic was taking hold. "Morven, please help me. It's my Dad; he won't let go."
Morven's voice was stern and unmoved. "You must do this alone."
"Can't I bring him through? Please?" I hated the desperation in my voice.
"No. the rules are in place for a reason and this one may be the most important of them all."
The grip of fear and panic released me, and a feeling of warmth and love wrapped around me. He was trying to heal me. I stood by doing nothing as he was slaughtered and he still wanted me to be happy. The intense feeling of love and acceptance undid the bonds I had wrapped around my emotions. Every protection I had put in place fell away and I felt raw and exposed.
I didn't care about the rules. I needed this. My father was there, pleading with me to bring him over and I didn't have the will to say "no." I pushed the threads to make the hole larger.
"Cassandra, you know this isn't right. Stop or you will fail." Morven tried to push against me to close the hole. She was taking my father from me. I felt her push again and Dad started to slip from my fingers.
The scream in my mind pushed its way out until I was gasping for air. I was frantic to reconnect with him. All the energy in the room swirled around me. I gave one final hard push with everything I had. The hole remerged, growing bigger until the threads started to snap. The power I sent into the wall was more than I could control. The hole went from the size of a pea to the size of a door and was rapidly growing.
A rush of souls flew at me in a shower of tiny sparks, burning my skin with each hit. The power I had sent forth made me feel drained. There was screaming in the dark all around me. Someone knocked me over in the mass panic, and then I was kicked as I struggled to right myself. Morven called for calm. Before I could get away, someone kicked me one more time. This time it was in the head and it was the last thing I remember.
The sound of crying brought me back. My head was throbbing and it took a few minutes to figure out where I was. Lena was curled up beside me, sobbing uncontrollably. I tried to talk, but it came out as a scratchy whisper. "What's wrong?"
"Oh, sweetie, they took it all. I tried to stop them. I begged and pleaded, but they did it anyway. I hate them, Cass."
I was about to ask what she was talking about, but somewhere inside I knew. They had done it when I was asleep. They were cowards. I needed to hear for sure. "Tell me what they did to me, Lena."
"By the time I got there, they had put back the wall. It took every witch there to contain the spirits and repair the damage. Everyone was yelling all at once. It was chaos. No one was even paying any attention to you. You were so still. I ran to make sure you were still alive." Lena wiped her nose on her sleeve.
"Morven started screaming for me to get away from you. They had you in a stasis spell so you couldn't wake up. They were terrified of you. I think it was the only reason she got them all to agree."
"Just tell me what they did, please," I pleaded.
"Morven told them that you were too dangerous, that if you could do this during an exam, heaven knows what else you might be capable of in the real world. So they voted on it. One by one, each one of those cowards agreed with her. They worked together and put a
geis
on you. Your magic is there, but you can't access it."
"How long?" I couldn't breathe. I had this one good thing left. How could they do it? They were monsters, all of them. I fought the panic welling up in my throat.
"I don't know for sure, some were saying that no decision should be made until things calm down."
"Cut the crap; you know. Tell me what she said."
"She wants twenty years."
I didn't want to live; I didn't want to die. Was there another choice? I wanted to kill Morven. A person could only take so much. My plans were gone, my family was gone, and my magic was gone. "What now? I just go on my merry way, get a job at McDonalds?" I closed my eyes. I felt like I was going to be sick.
"Morven wants you gone as soon as you wake up. I think she would have put you on the sidewalk if she could have gotten away with it. They're bitches, Cass, just a scared bunch of bitches. Blaming you when it is their fault; they should have stopped her when they knew what she was going to do."
"I knew I shouldn't have done it. I just needed to have it done."
"You shouldn't be alone tonight." I didn't want to be alone, but Lena could still be a very powerful witch. She had helped me so much already. If she did anything further, the Witches Council might see her as a threat. I couldn't have her getting in trouble because of me.
"I guess I have to check into a motel. I can't go to my parents' place. I just can't go in there."
She took my hand and looked me in the eyes with her beautiful baby blues. "I'll come with you. Then we will figure everything out in the morning."
"No, you can't get in trouble over this. I would never forgive myself."
"I care more about you than this school, Cass."
She had tears in her eyes and I knew she would do anything for me and that meant I had to make sure she stayed out of trouble.
"Lena, please listen to me. I love you with all my heart and that's why if you really want to help me, stay here and graduate. Don't get in any more trouble. I mean it. It would be the last straw for me if something bad happened to you."
"Okay, for tonight I stay here, but tomorrow we reassess."
"Deal. I guess I should get a hotel room. "
For the first time, I noticed my stuff had been all packed up and set in the corner. "I did it. I wouldn't let them touch your stuff. I threatened to unleash some serious mojo on them if they stepped one toe in here. I'm probably in deep shit, but I don't give a fuck."
I couldn't look at her. I had been such a total bitch and she was still trying to help me. "I'm sorry about the way I have been acting, Lena. You didn't deserve it."
"Don't even. You have been having some serious shit happening. Cutting you some slack is the least I can do."
She hugged me tight and then she started to cry again. "What?"
"Good news, bad news, chickie."
I felt a cold chill run down my spine. Lena always got both when she had a vision. I didn't know if I could handle the bad. "Bad news, then good."
"We won't be seeing each other for a while. That is the bad news, in case you didn't know. The good is, at least for the next while, you'll be okay."
"How am I supposed to be okay without you?"
"You are one tough chick. The question is, how am I supposed to be okay without you?" She laid a whisper of a kiss on my lips, and then shook her head. "We will always be family Cass. I love you."
Chapter 5
I looked across the table at my boss. We were on our weekly dinner date. Well, not really a date, but he liked to check in with me one on one at least once a week and we usually did it at a restaurant. Even though he was a vampire and couldn't eat, he took me to only the best places around town. As a result, I had developed quite the palate. Things I hadn't even thought of eating before now were part of my regular diet. Tonight, I wasn't very hungry, but we were in my favorite seafood restaurant and I was having scallop
ceviche
. The fresh hint of grapefruit and cilantro woke up my tongue, making it ready to enjoy the creaminess of the scallops and to finish with a very subtle hint of heat from a thinly sliced cherry pepper. The wine was a perfect pairing. Slightly sweet, it complimented the subtle heat and tang of the dish.
I blushed immediately when I realized I had let out a low moan. My cheeks burned. Quintus was watching me with a grin on his face. "Sorry, this is just so good. I feel bad though, every time we go out, I'm the only one who gets to eat."
"Nonsense, it is pure selfishness on my part. I enjoy watching you eat. The joy you get from these foods is the closest thing I come to eating again."
"Then you must really enjoy tonight because this is amazing." Some people thought lobster was the ultimate seafood, but I preferred scallops.
He chuckled. Quintus was a breathtaking man. I mean that literally. He was so handsome, women actually experienced a cessation of breath when he walked into a room. It could be his black hair that was always cut in a way that was short enough to look professional, but long enough to show a hint of boyish curl or his eyes that were such a pale blue they looked like they had a hint of silver running through them. His lips were full without being feminine. He was tall and lean, but muscled. Okay, so I may have had a crush on him once upon a time. He made it hard not to have some kind of hormone-induced response.
He was the stuff fantasies were made from. Fantasy rarely lived up to reality so for the last five years, I considered myself lucky to have him as a friend and a boss. He had come to my hotel room the night the academy had kicked me out. I wasn't in the best state of mind. To this day, I don't even remember getting to the hotel. I was in a state of shock.
He seemed just to appear above me like a guardian angel. He said he wanted to help me. He wouldn't tell me how he had found me or how he had known what had happened to me, but he wanted to be there for me. I have tried to figure out why I agreed. It could have been shock, lack of options, self-preservation; I didn't know. In my opinion, when you are drowning, you will grab anything that keeps you above water.
Quintus was the master vampire of the Vancouver/Seattle territory. He wanted me to go with him that night. I should have been terrified of him. He was a vampire. His kind had torn my parents to pieces. Maybe I was suicidal that night and I was just hoping he would do it for me. Introspection is not my forte. I am an end result kind of girl. In the end, Quintus moved me into his home and gave me a job as his personal assistant. He helped me settle my parents' will and when I was strong enough, he helped me find a place of my own.
He might not have saved my life; only I could decide if I was going to be able to move on from everything that happened. He did create an atmosphere where I could make a fresh start. He helped me see that I could be happy again. I would do anything for Quintus. So far, the only thing he had asked of me was to do my job. Even that was something I loved. I got to help a very powerful man rule a very powerful territory. It was no make-work project for the poor orphan girl, either. I worked my butt off and enjoyed every second.
So here I was, five years later, enjoying his company and food. He reached for my hand and kissed the palm. The mercurial flecks in his eyes flickered in the candlelight. "You know I think the job you do is top notch."
"Thank you; you always make me feel appreciated." I took another mouthful of
ceviche
. Oh my God, this was so good.
"I don't want you to feel obligated to stay if you ever wish to do something else." He looked so serious.
I pulled back my hand. "Are you firing me?"
He smiled and I felt a little better. "I have not gone about this the right way. First, let me say that firing you is the furthest thing from my mind. You are irreplaceable. I was going to wait until after I had met with her, but I can't. When it comes to you, I find I can't keep any secrets. Illi has agreed to discuss taking the
geis
off of you. I think she is going to agree to reverse the decision made by the Halifax Academy."
Tears came to my eyes. "You have to stop doing all these amazing things for me, Quintus. I will never be able to thank you enough." I told myself not to get my hopes up. Quintus had been trying to get the council to reverse their decision for almost five years. This might be another dead end.
We knew the Halifax Academy would never reverse the decision as long as Morven was there. Quintus had appealed to the national witch's council and the Vancouver Academy. Illi was Morven's counterpart on this coast. Illi had never agreed to meet with us before; this was hopefully good news.
He took my hand again in his. It was cool and smooth. "I have told you time and again, Cassandra, vampires never do anything without looking ahead at what they may get back." His thumb stroked my palm and my heart started to beat faster. "I care a great deal about you. I would do anything in my power to help you, but my kind is not capable of doing things without strings. Always keep that in mind when you deal with us."
"I know you tell me that every time I thank you for something. The thing is, and not to get all philosophical about it, but I don't feel like anyone does anything for purely altruistic reasons. I don't care. I would do just about anything for you."
He took his hand back. Vampires don't blush, but he looked very uncomfortable. Had I embarrassed the great Quintus? I took pity on him and changed the subject. "Do you really think she will remove the
geis
?"
"I think I can talk her into it. She hates Morven, so that is a bonus. She has always thought what they did that day was monstrous. It isn't just her decision. In order to overturn what happened in Halifax, Illi would have to get permission from the National Council. She is old enough and powerful enough to have many friends on said council." He gave a big sigh. "Long story short, this is your best chance."
"I promise not to get my hopes up, but wow. I don't even know what I will do if it happens." I said I wouldn't get my hopes up, but I could feel a crazy grin on my face.
"I love seeing you happy, Cassandra. It was selfish of me to tell you until I was sure." He looked out the window of the restaurant towards the harbor. "I am lucky you are not the kind of woman who would take advantage of me. I would go broke trying to please you."
It was my turn to be amused. Quintus was rich and even though I didn't have an exact number, he had property in every major city in the world. It would take a lot more than me going on a few shopping sprees to bankrupt him.
"Well, I didn't know that was an option."
"Just remember that when all those job offers start rolling in. I offer perks the others don't."
I studied his face. Vampires could put on an unreadable mask when they were with you. It left you no clue as to how they felt. Quintus never wore that mask when he was around just me. I would never be this relaxed with any other man this handsome, but Quintus was never someone I thought of as anyone romantic. I found him very attractive, but it never occurred to me that we could be equals. If rumors were right, he was 2000 years old. How could someone that experienced and that handsome ever want anything more than just friendship from me?
"I would never leave you. Don't even worry about paying me more."
"I will not hold you to that, Cassandra. I would gladly give you a raise."
I put my hand up and shook my head. Quintus already paid me an obscene amount of money for what I did. Most personal assistants couldn't afford rent in Vancouver and I had bought a house. I had my own car and never had to think twice when I needed some retail therapy. To let him pay me even more would be greedy.
"Do you mind if we skip dessert? I really want to get home and tell Declan. He will be so excited."
Quintus' face darkened. He did not like my roommate and the feeling was mutual. Declan hated Quintus with a ferocity I didn't understand. "If that is what you want, then of course." His voice was tight and maybe even hurt. I hadn't meant to slight him.
The drive home was quiet. Quintus normally had a driver, but when we went out for our weekly dinner, he always drove. When he pulled up to the curb in front of my house, I saw the curtain in the living room move. Jeez, Dad, I came home before curfew.
I turned to him, not wanting to leave on a bad note. He was perfectly still as only the undead are capable of. Until you sit beside a vampire when he is in still-mode, you don't realize how much a human moves even when they aren't trying to. It felt like we were each waiting for the other to say something. I reached over and gave him a big hug. He was stiff at first, but then relaxed and pulled me closer. "You are so important to me. I want you to know that." I rested my head on his shoulder.
His cool lips moved across my neck, sending a shiver of pleasure down my spine. "You are important to me too. I have come to rely on you. I haven't done that in a long time. Now go inside before your roommate wears a hole in your floor from his pacing."
He was looking at the window. I was embarrassed that Quintus had seen Declan's Peeping Tom routine. I kissed his cheek before I let him go. "I'll see you tomorrow, boss."
Declan was now standing in the window. Subtle was clearly not his speciality. His large frame filled the whole window. He stood there with his muscular arms crossed in front of his chest. His scowl was speaking volumes of his mood: he was pissed. He was usually at work when Quintus and I went out, but when he was home, there was usually a fight. It was getting old.
Declan was the other gorgeous man in my life with whom I didn't have sex. If I were a man, I'd have constant blue balls. He moved in only one month after I bought my little home. I didn't need the money, but I did need the company. I tried to live on my own, but I never felt safe enough to relax and enjoy living on my own. So I decided to get a roommate. When I interviewed Declan, I'm afraid my libido made the decision. His curly sun-kissed brown hair and rugged good looks made picking anyone else impossible.
Even though I made the decision based on looks, I couldn't have asked for a better roommate. We had a connection immediately. The first night he was living with me I had one of my nightmares. I woke up with his arms around me. He had been there for me ever since. It didn't matter what we were doing together, we always had the best time. I thought we were perfect for each other. His only flaw was that he thought he was perfect for every woman who walked by.
If I wasn't his best friend, I might have called him a slut. He used his job as a bartender to pick up anything without an Adam's apple that walked into his bar. He had never once brought any of these skanks to our home, but he did stay out all night several times each week. That was why I didn't understand his "angry dad" routine when I had a platonic dinner with my boss. He was clearly not interested in me. I had made it as clear as I could, still keeping a little pride that I was available. He never made one move on me.
Sometimes I just got the cold shoulder and sometimes he lost his mind. If he wasn't such a sweet guy in every other way, I don't think I would have put up with it. I swung the front door open, bracing myself for a conversation I had had a thousand times already.
"Sorry I'm late, Dad. I tried to make curfew." Maybe if I kept it light, so would he.
His moss green eyes narrowed to slits, radiating anger from every pore. "You know, for someone who has been through what you have, you are still pretty naïve when it comes to vampires."
I wish I had the strength to knock that smug look off his face. My hands formed into fists anyway. "Seriously, Declan, I am not in the mood for this. You're like a broken record."
"I can't believe you'd trust him enough to let him kiss your neck."
My eyes widened and I could feel the heat rising in my cheeks. I hadn't thought of it that way, but if Quintus really wanted my blood, he could have had it six ways from Sunday by now. I was alone with him all the time. "That is none of your business."
I brushed by him to go to my room, but he grabbed my arm. I tried to pull away and it only made him tighten his grip. "You let that corpse kiss your neck and I saw the look on your face. You were aroused."
"That is the line, Declan, and you have so crossed it."
"Are you fucking him?"
"What do you care?"
He pulled me closer, his breath tickling my ear as he spoke. "I care, sweets. You know I do. He isn't good enough for you."
"You are overreacting. I haven't had sex with him. Quintus has been nothing but good to me. I am tired of this. You have to stop doing this, Declan."
"I just hate to see his hands on you. It is very inappropriate for a boss to be all over one of his employees."
"What do you care, Declan? You fuck anything that walks in your bar, and I hug Quintus good-bye and you freak out. Hell, you told me once you did your manager on a pallet of beer. So don't pull that one."
"Those girls don't mean anything to me. They are just a means to an end."
"Wow, that is so romantic. What a catch you are."
I couldn't tell if he looked hurt or ashamed. I hoped it was both. "Don't be mad; I just want what is best for you." I was mad at him, but I knew he meant what he said.
"I was hugging Quintus because he has a meeting with Illi. He is pretty sure she is going to lift the
geis
. So if you want what is best for me, then that includes Quintus. He may have finally found a way to get my magic back." He dropped his eyes to the floor and let go of my arm. I went to my room and gave my door a very satisfying slam.
/index.html