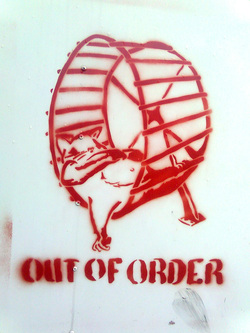 I haven't done an update on what's been going on with regards to my series Cassandra Myles Witch Series in a long time so here it is...dum da da dum. First bit of good news is, I am getting all new covers. This time I hired a professional and her work is amazing so I am super excited. I will let you have a sneak peek as soon as I get them.
Second I am having my books formatted so I can have them published in paperback form. Anyone wanting a hard copy of my books will soon be able to get one. I will be doing the dance of joy the day those come in the mail. Its one thing to be able to have an e-copy, but having that physical copy makes it real. Be able to have my own books on my book shelf, well its been a while, but I might have to do a cartwheel.
Third is the third book in the series. Its going to be called Blood and Reign. SPOILER SPOILER - I am writing this book as fast as possible. I just really want it to be perfect. There are a lot of new characters and Cass is trying to do her best as Queen of the Fae. Most Fae aren't happy to be ruled by a human, but Cass is determined to keep her word. Reuniting the Fae and bringing peace to their realm is something she feels she has to see through, even though someone is trying to kill her.
It will be worth the wait. Here are a few quotes from the book. (Warning - these passages have not been given to my editor. All mistakes are mine) I hope they peak your interest.
""Jesus Christ Cassandra, I've never seen anyone like you. Fuck me, every otherworldly creature you come in contact with wants to rescue you, fuck you or kill you." He looked wearily at Kael. "I have wanted to do all three myself."

""See, you may find Goblins distasteful, but we always keep our word and that will always put us above the fae."

"Thank-you" He held it just out of reach. Another silly game of power. I put my hand down and smiled. I would outwait him. I wasn't going to be dancing around in front of him like a fool. He lowered it slowly placing it in my hand. I waited to make sure he wasn't going to grab it back from me then and I closed my fingers around it.

He didn't release it right away. "I'm the leader of my people. A people who could even give the slaugh a run for their money. I'm tired of not being given the respect I deserve." He then gently let go of the goblet.

"Are all goblin's such a pain in the ass." I took a deep breathe. He was right. "You will be given the respect you deserve Trehern, that I can promise you." I gave him a slight nod with my head and turned to leave. I didn't want him to change his mind.

I felt his eyes burning into my leather clad ass and gave my walk an extra wiggle. I didn't want to like the king of the goblins, but he was straight forward and kept his word. Those were two characteristics that would make dealing with him a lot easier.

Once I was out of sight my heart started to slow down and my breathing evened out. I had the cure in my hand. If nothing good came out of this crazy scenario at least Lucius was going to be okay. "
"He took my hand. "You will be just as beautiful to me in 40 years as you are today. You are my Goldilocks. Who knows what might come. I may die before you. If we get 60 years to be with each other, I won't ever not once regret one day, but I know if you send me away I'll regret every second we aren't together.""
I hope I wet your appetite for book three, stay tuned for more updates.