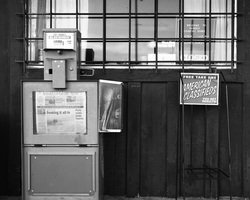 NEWSFLASH ****this just in***** Writing is super good for your brain, not so good for your Ass/thighs/gut/ etc. I've had a wake-up call and I've started working out again. I hate that stage where the trainer says here's the easy version since you're just starting out. In your head you're thinking is their a newborn I can barely lift my head version?
Good news,if my brain was fighting someone I would be GST (yeah I know things, not many of those kinds of things so don't quiz me.) Bad news, right now my body is so out of shape I would be hmmm a baby bird with a broken wing and its feathers are still yucky from the egg goo I just hatched out of.
I was down for an evening and then I decided to do what writers do and write about it. I probably shouldn't have chosen the middle of my work out to write this blog but I couldn't breathe anyway and was thinking it was a good time to let the me that is in shape help out the me that isn't.
I used to be in pretty good shape. That is the depressing thing. I'm hoping my muscle memory is as sharp as my regular memory fingers crossed.
I won't bore you with the old reasons why I let myself go. The I put myself last and did for everyone but me sounds good but bottom line we are all responsible for our own behaviour and if I had used one facebook session a day to stay in shape I wouldn't have had such a drastic change so quickly. So no whining no blaming my kids or husband, although they do bring junk in the house that I find irresistible. (They are getting 15% blame 5 each)
I now know why I'm tired all the time. Sitting in a big comfy reclining chair does little to get you in shape. There you go thats my first getting in shape tip. Seems obvious, but they do put directions on deodorant so.... you never know it might help someone. Have to get back to my workout. Sigh!!!