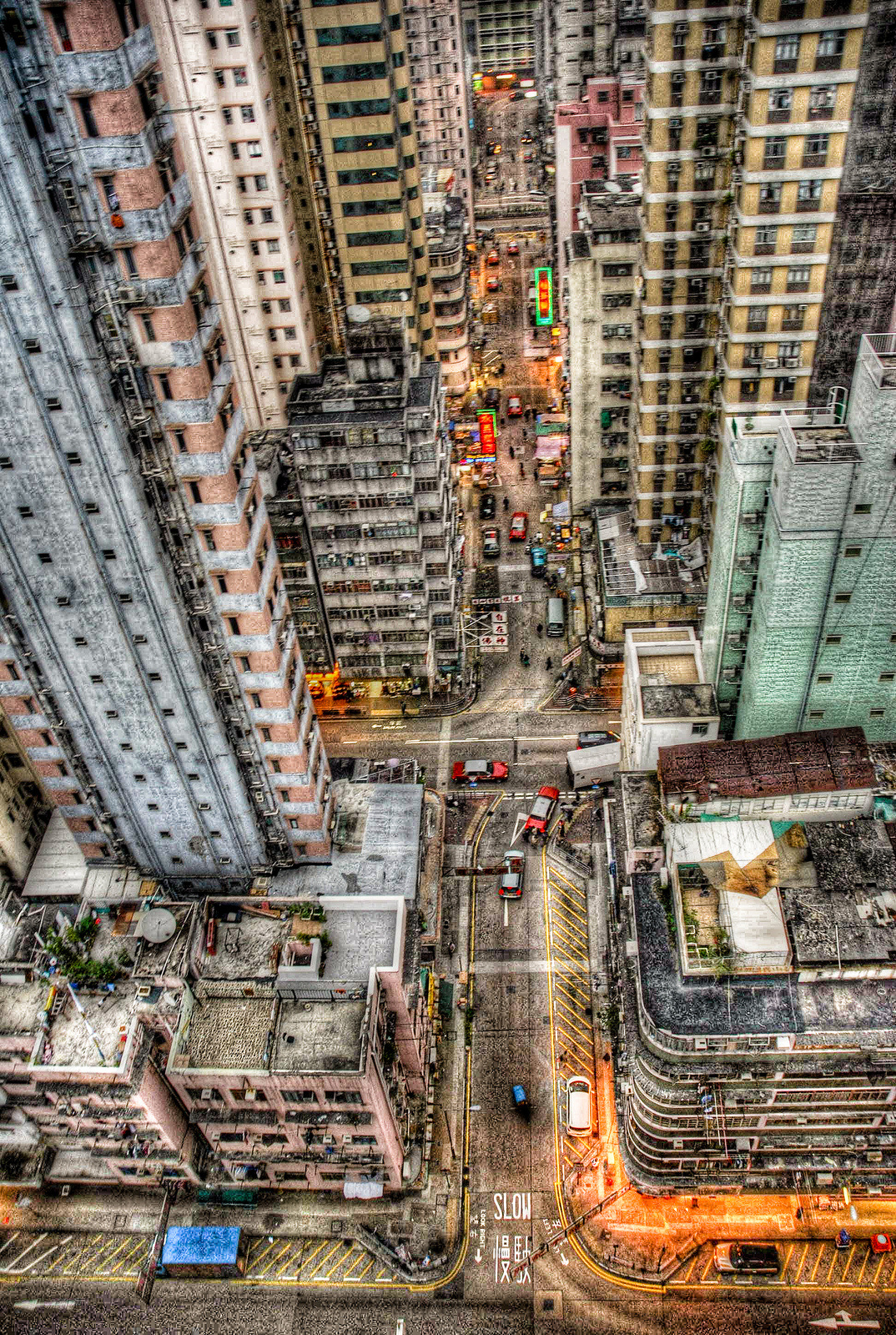 Clutching the blanket thrown around his shoulders, he pulls it tighter around his neck. The room was cold despite the fire in the hearth and the sun streaming in through the many windows that ran floor to ceiling along one wall. The temperature of the room was of little importance. Most things in life now were. In fact, if everyone knew what occupied his mind everyday they would see, that to him, their lives were mere playthings.

Enric Archer flexed his arthritic hands. His fingerless gloves and frail stature gave him a Dickensian flare. His outer shell was so harmless, so small and frail, an outside observer would feel pity for the man. A feeble covering that housed more power than any other human and wielded more influence than any world leader.

The plans he had set into motion would make even Lucifer himself look upwards to ask God why. He had allowed others to play the part of dictator, ruler and tyrant, while he sat back and pulled the strings. It excited him to think of just how many marionettes he had dancing for him all at one time. A plethora of the rich and famous, a surplus of world leaders, a legion of men and women all dancing to his tune. All performing in the show to end all shows.

One man of power can only do so much, but to be the puppet master, was the way to effect wide-spread change. His body had failed him long ago, but his mind was still sharp and he was still in control of all that he had set in motion, but now he felt his turn coming to an end. It was time to pass the torch in the way it was passed to him.

It didn't trouble him much. He thought it would when the time came, but he had done his job well. He had taken the movement as far as he could, but the journey was far from over. He knew he would be gone from this earth before the plan came to fruition. He had made peace with that, as did every man who came before him.

He didn't value pride, it was a useless emotion, but a tiny corner of his black heart knew that he had done more than any other in the name of the cause and it might well be his son who finally crosses the finish line. A possibility he allowed to comfort him in the wee hours of the morning, when his limbs ached and his mind wanted to wander.

A man not much younger then Enric entered the room. He wore a dark suit that was slightly too big and white gloves covering his crossed hands. Bowing his head, he waited to be acknowledged.

"Thomas, has my son arrived?"

"He's pulling into the drive now Sir. Shall I send him right in?"

"Yes, we have much to discuss." Enric rubbed his eyes and looked up. "Thomas, he'll need someone to help him. I've always had you. I hope you have someone in mind." He knew it would be Thomas' son that would fill the role, but having it confirmed made him feel better.

"Yes Sir. My son is ready for when he's needed. They've always gotten along and Richard knows his responsibilities to the family."

"I have no doubt. It will be a lonely road no matter how many people he has around him. You're the only one I've had to confide in. I want that for him. It will be a much needed comfort."

Thomas gave a slight bow and slipped from the room. It was mere minutes before the door opened again. Jacob Archer plowed into the room dusting snow from his dark wool coat. His light brown hair and blue eyes set him apart from most of the family. He was the only one who had taken after his mother. He was her in both temperament and coloring. Enric always smiled when thinking of his wife. She had been his light for the happiest years of his life, but she had been gone for a long time and now he needed to look at pictures to recall her face, that is unless he was with Jacob, then she shone from his every pore.

"Jacob you're late."

"There are three blockades between here and Jen's place. This city is becoming a police state and the stupid sheep don't even complain."

"The blockades are necessary for now. Certain people need to be weeded out and this has been a very effective way of doing it."

Thomas waited until Jacob had finished taking off his coat, scarf and gloves then gathered them up and left the room. The young man took a chair and pulled it over so he could sit right in front of his father's desk.

"Is everything okay? I haven't heard from you in forever and then out of the blue you send a car?"

"Nothing but old age I'm afraid. It has gone from skulking in the shadows to perching on my shoulder and I can't ignore it any longer. You and your brother are my heirs. I've groomed you since you could walk. You have worked with your brother to seamlessly take over the company. It's grown under your leadership. You've spread our empire and increased our wealth. I'm very satisfied with your progress."

Jacob's heart beat a little faster. It wasn't the praise causing him to feel good, it was that praise was being given at all. He couldn't remember a time when his father had told him he had done well. An A could have been an A+. An A+ was given a nod. He was an Archer and the best was the least he could do.

"Paul and I work well together."

"I hope you continue to do so. Nothing is more important than family. Your brother is a brilliant man. He is cold enough to do what needs to be done and creative enough to see a more subtle way when our image is in need of a boost. These traits almost made me summon him instead of you, but your brother also questions things. He has tried to change our core edicts and that might work in other families but not in this one." Enric fell silent and straightened the papers on his desk. He used the time to gather his thoughts.

"You my dear Jacob are needed for your obedience and your loyalty to the family. You see the bigger picture. You see that by always keeping key positions in the family we sometimes sacrifice putting the best person in the job, but we remain in control. Control today, control yesterday and more importantly control for so many more years to come."

"Paul knows these things too father he is very loyal."

"Shush! I have things I need to say. I don't have time to listen to you defend your brother or prove you're the only one for this job. I need you to except what I say is fact." He waited for that to sink in and then moved on. "The company isn't our only business Jacob. Paul will continue to run things, but you will be given the final say in everything, just as I still do today. For everyone on the outside, they will see you as head of the company, they will watch you marry Jennifer and have children. Everything that everyone expects you to do, you will do."

Jacob smiled it was the exact future he wanted.

"I see that look in your eyes, it's the same one I had when my father had this talk with me..."

"Father, you're speaking in riddles and I have a very long drive home. I need you to get to the point."

Normally Enric would have been incensed at being spoken to like this, but Jacob growing a backbone was good. He would need it in the days ahead. "Your duty to family and company, will come secondary to your duty to the Order. When I die or worse become mentally incapacitated, the mantle of the Order will fall to you."

"Father… I've never even attended an inner sanctum meeting how can I…"

"Because you are the inner sanctum. You can because you must, you can because it's what I want and you will because it's been ordained. You will begin coming with me to those meetings. You will remain by my side from now on."

"I have a company to run, how do I do that?"

"Don't worry about the company your brother can handle things." Enric sees the wheels beginning to turn in his sons head, as Jacob realizes the reason behind the changes that had taken place within the company over the last few months. "Without the order my plans, our ancestor's plans will be for naught. The company is just one of the tools that will help us see things through. Paul, knows everything he needs to know, but you will know everything. The world is going to be a paradise someday. A utopia. Our family has worked for centuries to make sure that happens. Jacob, you may be the one who will see our plan bear fruit. At your age I hoped to be the one, but I've taken it as far as I can."

"Father you sound mad."

"Yes I know, but I'm not. I'm perfectly sane."

"Maybe I should call Thomas."

The old man slammed his fist into the desk. "I want you to listen and then tell me if I'm a mad man. I will tell you how my father told me and how his father told him and then you decide."

Jacob leaned forward. He was skeptical, but his father had asked him to hear him out and Jacob always did what Enric asked.

"We were born to rule all men. We were chosen to choose. When the time is right we will decide how the world will look, who shall remain and who shall perish. This is a sacred trust. This is our family's purpose. You are the continuation and when the time comes you will rule the world. My whole life has been dedicated to this and so will yours. Tonight you learn. Tonight you become the one who knows all."

Jacob listened as his father went on and on. A cryptic speech given by an old man in his last days. The more his father spoke the less doubt Jacob had. He went from fearing his father had lost his faculties to seeing the man as a genius. Jacob began seeing the truth and he felt blessed to be in this position. By the time his father was done Jacob was transformed. Nothing would ever be the same.

This new series is set in a post apocalyptic world. Our world, not that far into the future, will be a very different one from what we know now. The divide between the rich and poor will be even larger. The middle-class will be a thing of the past. For centuries a secret order has shaped our lives and our world. Their end game is fast approaching and only one man has the ability to stop it.
This series is going to blow your mind. I have a writing partner this time around, Kna-Lo Venge. He is a talented musician, with a brilliant mind. Together we are creating something that will keep you awake all night because you can't put it down.
If you want to learn more about Kna-Lo, check out his
website
. Play one of his songs at your own risk, you will be singing it all day.