I've been quite the slacker with my website and if you are a regular around here you'll know this isn't the first time I've started a blog post with that statement. Summers are busy for me. I grow a very large veggie garden every year. This year we had 130 tomato plants, not to mention strawberries, cucumber, carrots, ground cherries, grapes etc etc. So the summer leaves little time for writing. Every year I wonder if I should cut back. Maybe save myself a little grief. Every year I ignore that sage bit of advice and I grow away.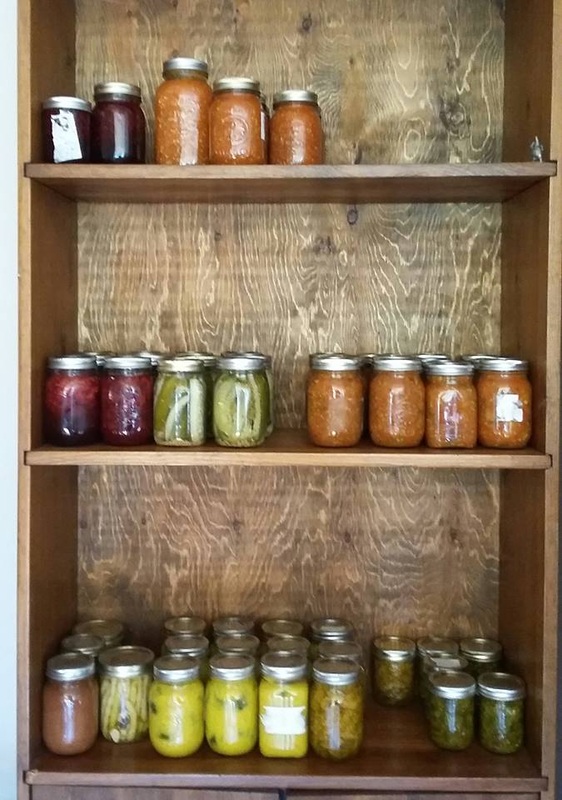 Here is part of what I preserved this year. I have added since this picture was taken. I'm not complaining. I feel blessed to be able to do this. I live in a part of the world where if I can't grow it, I can go up the road and buy it from someone who can. I eat fresh everyday this time of year. I take full advantage of that.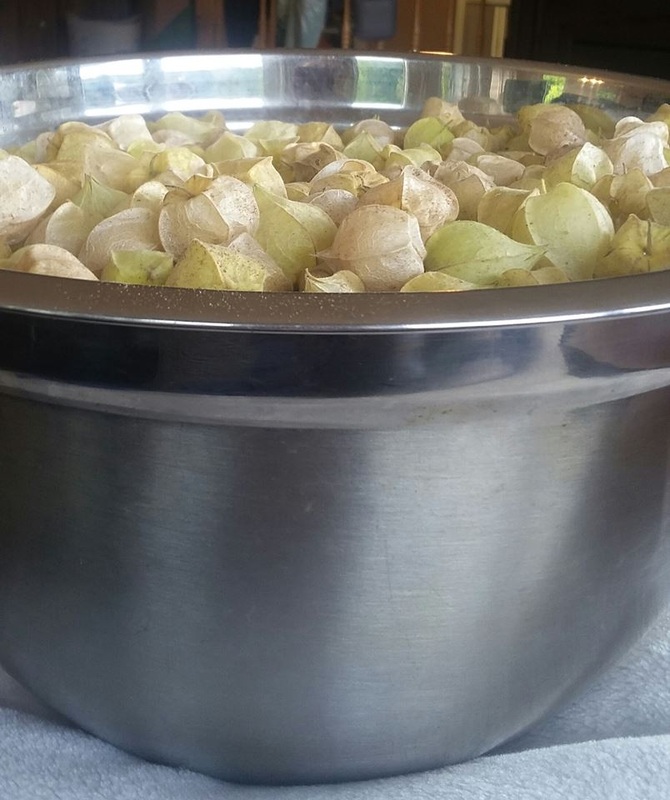 These are ground cherries and they make the best jam and pies. You have to husk them which is a pain but it's so worth it.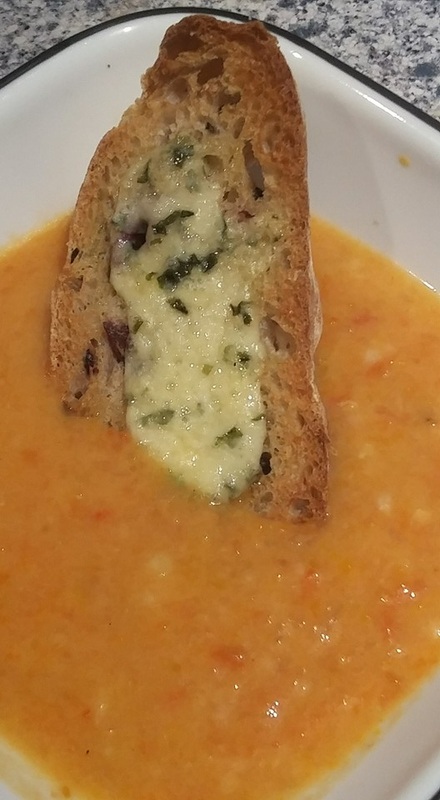 Creamy tomato soup made with tomatoes from the garden. The cheese is from a local dairy farm Foxhill Cheese. It's a herbed gouda and it's very gouda. See what I did there? Huh? huh?
Local greens in the cesar salad. The bacon is from a farm up the road Martock Glen Farm. Most locals call it Oulton's and that's the name of the butcher on the premises. The fishcakes are made with salt cod that I got from my fish guy who I always buy from when I make it to the Wolville Farmer's Market. I feel terrible I can't remember his name, but he is the only fish guy at the market and I think his store is called The Fish Store. His fish is fresh and to die for. I also bought haddock and scallops the last time I was there.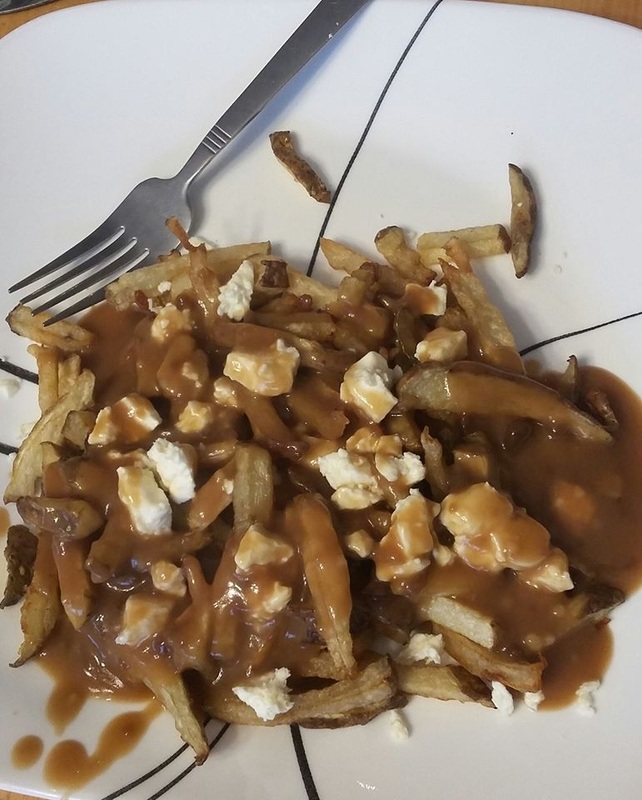 What's more Canadian than poutine and making it with fresh cheese curds from Foxhill makes it that much better. My son was very happy that night. Some of the potatoes were from our garden and the rest are local as well..
So this is my essay and show and tell about what I did this summer. Gardening, canning and cooking. Now that the season is coming to an end I'm back writing. I have a good start on Blood and Pack Book 5 in the Cassandra Myles Witch Series and I'm editing the first book in a new series called Demon Hunter. That title might change, but I am really excited for everyone to meet all the new characters I created for this series. My blog is going to have a new regular feature called FB Truths. I make no secret of my social media addiction. I love them all. I have been getting frustrated with a phenomenon that I have called a facebook truth. Its a statement, meme, video picture etc that gets circulated enough that we all just assume that whatever it says is true. We've all done it. I've done it and its my pet peeve. So I'm going to debunk the ones that are either doing the most damage or irritating me the most. I'm writing a erotic story for my blue room and there are a few surprises I have coming up. So my blog is going to be a busy one and I hope you drop by often.
One last thing, if you want to be the first person to know when I'm releasing a new book or are just curious as to what I've been up to then sign up for my newsletter. I promise to never sell or share this list and you won't hear from me too often so your inbox is safe. Thanks for coming back I missed you guys.