On May 12th 2012 Blood and Loss went live on amazon. I was terrified and excited, proud and worried and it was an event that would change my life. Does this sound dramatic or exaggerated? It's not I assure you. In life things happen all the time that change our lives, big things like death, birth and marriage. Sometimes they are small things. You decide to reach out to someone and you become friends, you are late and just miss getting into an accident, you help someone in a small way and they appreciate it in such a way that they are there for you when you need help. Those things can change your life.
So trust me when I say clicking the publishing button was a life changer. Why the walk down memory lane? My Website is now three years old. Three years of posts, advice rants and stories. Three years of building a platform and a brand. It seemed like the perfect time wander down that lane and thank those who helped me and those who have supported me over the years.
Blood and Loss was written long hand. The first draft was a vastly different story line than the one that was published. There was a Cassandra, Quintus and Morven. Quintus was a powerful vampire and Cass and Morven were witches and that's where the similarities end. I wish I could remember why or how things changed, but they did and after rereading that first draft wow, I don't think I would be writing this if they hadn't.


Above is the original cover. Ouch I know, but I did my best and I had never attempted anything like making a book cover. The manuscript was not much better. I did my best, the story was there, but I'm ashamed to say it wasn't edited. I hate that it wasn't. It was a mistake, but I was so new and knew nothing about this game. I knew nothing about the business side and very little about the writing side, except that I had been practicing the craft since I was in high school.
My husband knew I was writing a book and my best friend knew maybe a week or two before I published, but I told no one else. I told no one because I had wanted this all my life. I wrote and I wrote and I never totally finished a polished manuscript and I couldn't bear it if this was another of those times, so I hit publish and two people knew.
Not exactly the established platform your supposed to have. Not much of a buzz or fanfare. Just a party of three. I thought if a few people bought it and said it was horrid I could then unpublish and the humiliation would be minimal.
I was scared. Did you ever want something so much that the thought of failing at it makes you not do it Fucked up I know, but that was me. So my sister read it and my best friend they said they liked it, that it was really good, but they have to right? Then this came along.
5.0 out of 5 stars
This book is now among my top 10 favorite Vampire books :)
By
Amazon Customer
on May 23, 2012
Format: Kindle Edition
Verified Purchase
I found myself with some "precious me time". I opted to read a book over watching TV alone. So I searched amazon.com for a new book to download on my PC kindle. I poured myself a glass of wine and escaped in Cassandra's Myles world for a few hours. I don't want to give away the plot but these are some of the things you should know about the book . It takes place in Canada, beautiful Nova Scotia, Vancouver and Alberta are mentioned in the book. The story includes witches, vampires and more .... the book gets better with every chapter and leaves you wanting more at the end. Oh and how could I forget, it is actually funny, the author could have you wanting to cry one minute and laughing out loud the next. I am eagerly awaiting for Electa Graham to release the next book in the Casandra Myles Witch Series.
I didn't know this person. I do now, but not then. This review changed my life. I thought if one person could like it this much then maybe just maybe it was good and maybe just maybe others will like it too and I'll be able to do this thing I so desperately wanted to do my whole life.
I've told her reading and reviewing my book meant more to me than I could express. I've had many amazing reviews since and some pretty crappy ones too but this one made me cry and squee at the same time. This one will always be special.
Ha I just cried again thinking about it. I'm such a baby. *wiping tears* So I was all in. I did things I would normally never do. I reached out to strangers on twitter. People who knew what they were doing when it came to promoting. People who were successful at this game. They were still in the early days too, but they were selling and they were good at what they did.
Everyone I reached out to helped in some way. That changed my life too. Why? Because how amazing is that. Strangers from around the world helped me when I was clueless. They gave me advice, but I also watched. I watched what they did. I watched how they did it. Soon I had a platform of my own. I was writing book two and book one was selling. Well there wasn't a month that went by that I didn't sell at least one book.
When book two was ready, which was written in longhand for the first draft and then I switched over to just the computer, I decided not to let her go live until she was edited. So I did what I should have in the first place and I got someone to edited Blood and Loss and Blood and Redemption. BZ Hercules
http://www.bzhercules.com/index.html
. She is amazing and brutally honest. She called me on something in Blood and Redemption that wasn't believable, something my beta's didn't mention, something that caused me a lot of work, but something that made Blood and Redemption so much better.
I know, I know I was stilling making my own covers, but editing is expensive and I still wasn't making much money and well I was so proud of putting that door in that winter scene and coloring the whole picture blue. Hey I have many talents, making covers just isn't one of them. Blood and Redemption caused me a lot of anxiety. I thought what if Blood and Loss was a fluke. People knew me now a terrible book now would be so much more humiliating, but I pushed forward and I knew more things and I had a platform. Blood and Redemption let me prove I wasn't a one trick pony.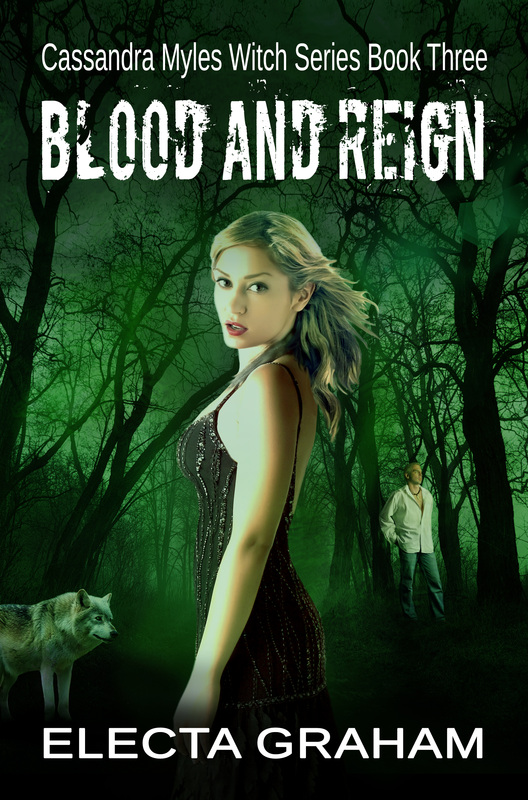 Blood and Reign came along and I finally got some professional covers and the it was the first manuscript that never saw paper. I wrote and edited all on my laptop, proving that even old dogs can learn new tricks. Plus it was the first book that felt finished. I rewrote Blood and Loss so many times I lost count. Tweaking this and that and it never felt done, the same with Blood and Redemption, but with Blood and Reign I knew it was done. I was so excited to have it released.
I want to make it clear, I was feeling way better about my writing, but I was always on the look out for a better way to promote my work. Networking is key. It isn't just networking to get sales, but network with the right people and they will give you tips and help. Just be prepared to reciprocate its only fair. I like helping other authors, but for your own sanity if you find it's always a one way street, turn the corner. We all have families and other things we need to do. Helping people is good, but being a sucker not so much.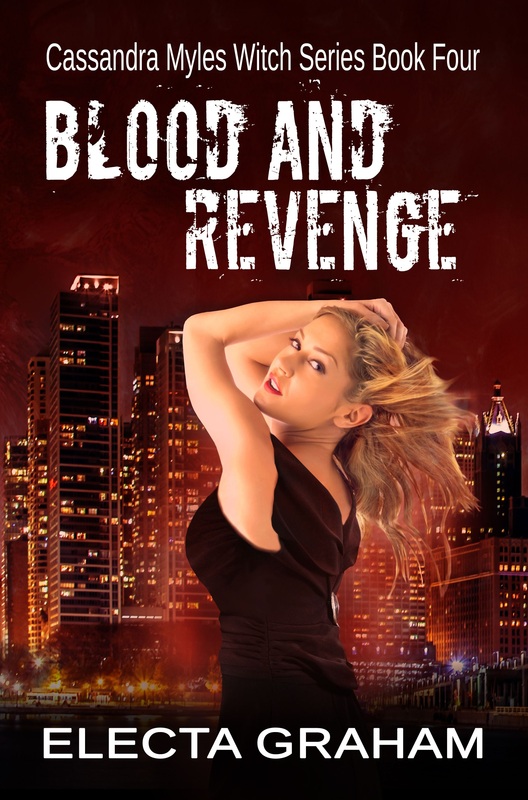 That brings us to this year. Hard work and four books later I am proud of myself and what I have accomplished. I get tweets from people who have read my stuff and want more. I have made so many friends in this process, yes they are online friends, but they are important to me and I value them all. Some of the people who I've met since publishing are so giving, supportive and willing to help me that I have to pinch myself. It is truly touching. I thank you. You know who you are and if you don't then I haven't been grateful enough. Blood and Revenge brought Cass full circle and that's where I feel like I am.
By this time next year I hope to have three books out. Blood and Pack Book 5 Cassandra Myles Witch Series. That will likely come out sometime in May. No matter what I do or how early I have the first draft done things usually step in the way and May is when they come out.
Demon Hunter - is the first book in my new series and I'm half way through my second edit, one more and its off to the Editor. I love the new characters. I needed a break from Cass' world and this book popped into my head and wouldn't leave. So I wrote it down and loved it. That will be out fingers crossed the first of next year.
Last but not least is Surface. I have been writing Surface for almost three years with my writing partner Kna-Lo Venge. It is a post apocalyptic dystopian novel and it is going to be amazing. It's taken a long time to write because we both have hectic schedules and we want this book, this series to be perfection and I feel like we are very close. The characters and the plot are complicated, the twists and turns are many and the action is sit on the edge of your seat intense.
Every year I feel like I've learned a million things and have come a very long way from the year before. I love that about what I do. I hope next year I feel the same and it never stops.