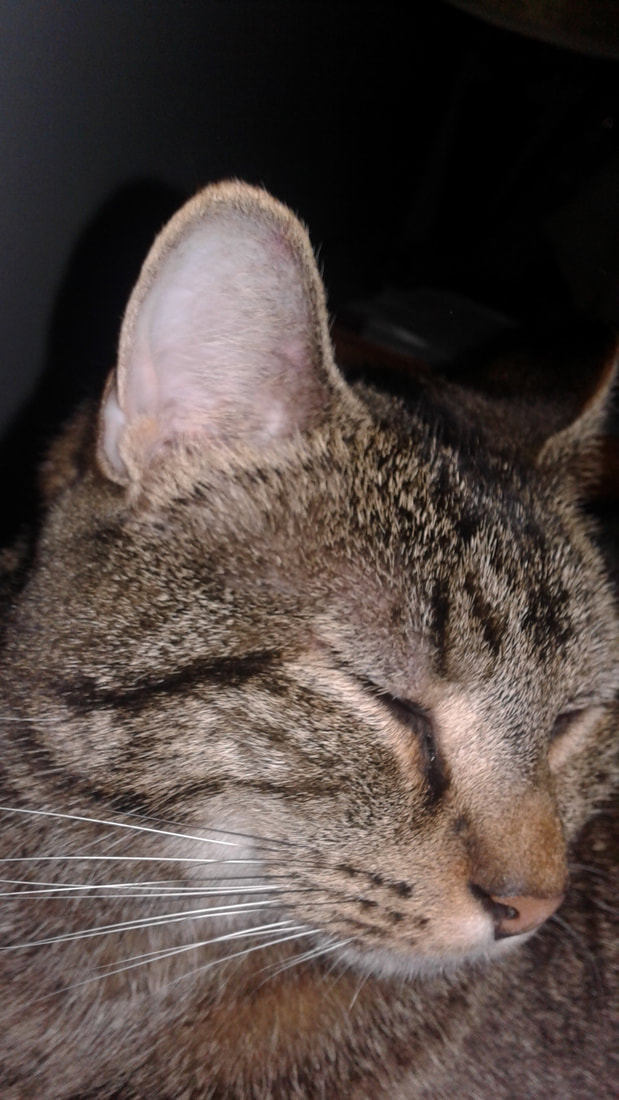 Why a cat? Well the internet likes cats. I've been on an editing frenzy. Every time I get a spare moment I am writing, editing and polishing. I've added over 4000 words and added 11 pages. The story is shaping up and I think everyone's going to love it.
When I write a first draft it's extremely rough. I just write and write until the whole story is on the page, my first round of editing fills in the descriptions and anything that's missing that will bring the reader into the narrative. Once it's all filled out and the story is told, then it's time to polish. The second round of edits is for making sure everything is just right. Descriptions are vivid. Dialogue tags make sure you know who is talking. I am terrible at dialogue tags. I dislike them. Weird I know. The setting is vivid and there are not plot holes.
No writer or at least no writer who wants to sell just writes. I've been trying to perfect my amazon ad strategy. Ads are run on amazon pages and you pay per click. They work but they also have this magical algorithm that only Gandalf and maybe Einstein know the secret of. The only problem is one of those people are dead and the other isn't real.
I tweet, write blogs, facebook, read oh yeah and if you would be so kind I have a newsletter too. You can sign up for that on this very page.
All this repeats itself everyday. Most of us don't make enough to buy a nice dinner at an okay restaurant, let alone live off it. I make 2 dollars a book. It costs about 800 dollars to edit a book. That is minimum. It costs another 200 for a cover. Then there is formatting. So by the time the book becomes available we are talking a lot of money. It's worth it no question. Putting out a shoddy piece of work is unprofessional. I've made those mistakes at the beginning. I have a hopefully winning formula now. Sorry about the whining. I will curtail that from now on.
So for now I will continue with edit round one, adding to my manuscript. Making it the rough shape of the novel that will be published.
Other than pushing on with me edits. I've been creating some amazon ads and hoping they kick in soon and keeping track of my sales in hopes of finding the magical selling formula. Like Ponce De Leon looking for the fountain of youth I fear my quest might be just as fruitless, but what if it is out there?
Next step will be getting a cover made, which is more complicated this time than any other. The covers for my Cassandra Myles Witch Series are five years old and I want to get new ones. Now would be the perfect time, but getting them made is pricey especially when we are talking 5 covers. Plus I need to decide on a publisher to get my books printed as I am a guest at the Yarmouth Comic Convention in June and that means I need to have merch. I have Blood and Loss on creataspace but they are in the US and it means I have to pay duty and the shipping is insane.
Those decisions can be put off for a bit, but time is a ticking. So with all this to deal with why do I write? I love it. I can't explain it anymore than that. I just do and it makes me happy. Its what I wanted to do since I was young and I think I'm pretty good at it. So yes it drives me batty, but sometimes the things we love do that.