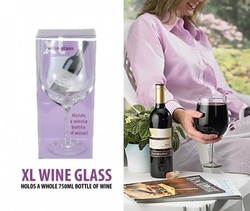 Do you ever feel you need a drink before you tackle the "what more can I do to increase my readership" question? I do. I will be the first to stand up, well no I've been thinking about it a lot lately so maybe I should just raise my glass and say " I never feel like I'm doing enough yet it always feels like I'm doing too much." Yeah I know you are all saying HUH! Well some of you are nodding furiously.
I read an article this morning that listed 50 ways to get more readers. That sounds like an incredible amount of work. Aren't we suppose to actually write novels too?
I know I know some of you are saying oh Electa its all about balance and you can only do what you can do. I agree, but let us say out of those 50 things, 15 work really well, 10 might attract the occasional looky loo and the other 25 are spotty at best. I want to do the 15. So which are they and how do they stack up?


I will be listing 15 things that I have read over and over, bring new readers to your books. These will not be in order, because I would like your opinion how you would rate each one. 1-15. In fact I think I will do a series, so that hopefully by the end I will know where to place my time and where I can save it. I would really like to hear from readers, writers too no question, but this article is about readers. I want to know what makes you decide to read one book over another. How have you discovered new authors. What floats your reader boat? So without further ado, lets start.

1)CREATE A BLOG - not just any blog mind you. Posting about fly fishing isn't likely to sell romance novels. I have gleamed that it should be a BALANCE, between stuff about your book and other things that will keep a potential reader coming back. So short stories, maybe something you care about, book reviews, guest bloggers, posting cute pictures of your animals always pulls the suckers in.... I... er mean its a way to engage with your readers, and many other things. The list is endless and any ideas you have lay them on me. So you are thinking blog check got one of those and since I'm writing this so obviously do I, but that isn't enough. You must post on said blog on a regular basis. I have read anywhere from once a week at least, to an optimal 3 times a week. This makes sense. You want your followers to have something new to read when they come here. If they like it they will keep coming over and over.
It makes sense and I agree with it, but I don't think I have ever written here 3 times in one week. I will try my very best to post twice and the very least once a week. So if I do that and I promote my posts, where do you think this will land on the 1-15 scale? One? Seven? Fifteen? Let me know what you think and stay tuned because next time we will tackle the next 3 ways to attract a reader. Now where did I put that wine glass? Ah there you are ...hic...stay tuned.