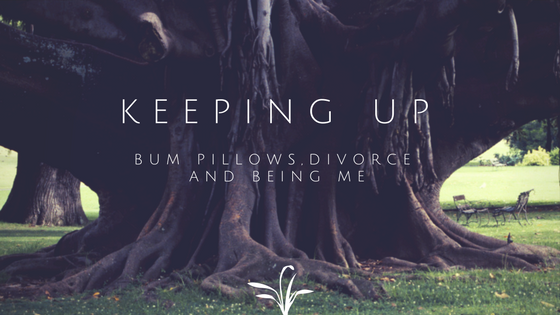 Most of the people in the know tell you to keep your personal life out of your professional website. I'm really not good at that. In fact if you read my blog you know it might be the thing I'm the worst at. Maybe that's okay though. Maybe me being me and putting all of what that is into my books is what makes them special. In the five years I've been publishing what I write I've been dissecting bits and pieces of myself and put them in my books. When someone says write what you know, I think that's partially what they mean. If you've felt it then its fair game to be in there.
In the last five years so much has changed for me and I've experienced so many intense things that letting them spill out onto the page, be it here or in my novels, was survival. It wasn't something I was always aware I was doing. A defense mechanism that allowed me to survive some of the shitty things I was going through or just a reflection of who I was.
As I look back on the last five years, my writing was a neon sign of the state of my life. When I wrote my first book Blood and Loss, I was a happily? married woman, stay at home mom of two children. Life was less stressful, but not as fulfilling. My main character in that book is Cassandra Myles. Some have said she's too weak. They like their heroines strong and independent. (Actually a lot have said they like their heroin strong and independent, why they feel I need to know about their drug use I'm not sure.)
I see why I wrote her that way and I understand her more now than I did back then. Cass loses her family and her magic all in one week. She's broken. She saw her life unfold in a certain way and when fate walks in and shreds any chance of that happening, how is she supposed to act?
I feel its a myth that we rise like a phoenix from the ashes. We don't. I didn't when I decided, for my own mental health, that I needed a divorce and all that entailed and all the changes that would mean. I didn't raise my sword and cleave those ties and walk away a warrior princess. Life isn't like that.
Life is lived in moments and small victories and sometimes giant tragedies and they always happen overlapping each other so we experience life like a tempest tost. Cass makes a lot of mistakes and so did I. She learns from them and so did I. She also shows us that a hurt and damaged person sometimes is blinded by that and they don't fly into the sky breathing fire of vengeance, they crawl around on the ground at first. Feeling their way out of the pain. Gathering the bravery to reach out for help. Grasping any flotsam in the calming sea that will allow them to just breathe. During those respites is when we heal.
The truth of it though is those brief moments don't last long enough. We fall back down and you scream to whoever will listen I'm doing the best I can. I promise. That is the only thing I can promise right now and the next time when the wind stops blowing and ocean is still, you heal a little more you feel even stronger. You evolve. You take back your power. You are stronger than you were. Cass does this. She starts by allowing others to help her, that isn't weak it's survival. She makes mistakes, she is flawed, but she does change.
Once you stand on your own and you look down at the person you were, you don't recognize them. Of course you don't they are still fresh and raw, they haven't been through the changes you have. They act differently, they move differently.
Two years of my own struggle and the years before they even began in earnest and I am not the same beast who started this journey. The only thing we have in common is we do the best we can. The fear of failure is greater, but the creature I've become is more capable of shouldering that burden.
I'm alone now. That doesn't mean I don't have amazing people in my life, people who helped me survive, who made sure I knew my worth, who told me things I didn't believe about me at the time, but I needed to hear. It means that I can stand on my own. Tomorrow I might fall again, but right this moment I feel like things might be okay.
Am I my new heroine yet? No not even close. Jael is a warrior. She hunts demons and she stands on her own, because of her pain. She has her flaws, but they are hers and she owns every one.
The fact that last year I had to write her, that in the middle of starting my fifth Cassandra novel she was screaming to be heard and put on paper doesn't surprise me. She didn't come from fairy tale land, she came from all those things I had to go through. I wrote what I knew and it is a privilege to know her.
Since this is a writing blog maybe I should wrap up this catharsis with some writing news. It will all come together I promise.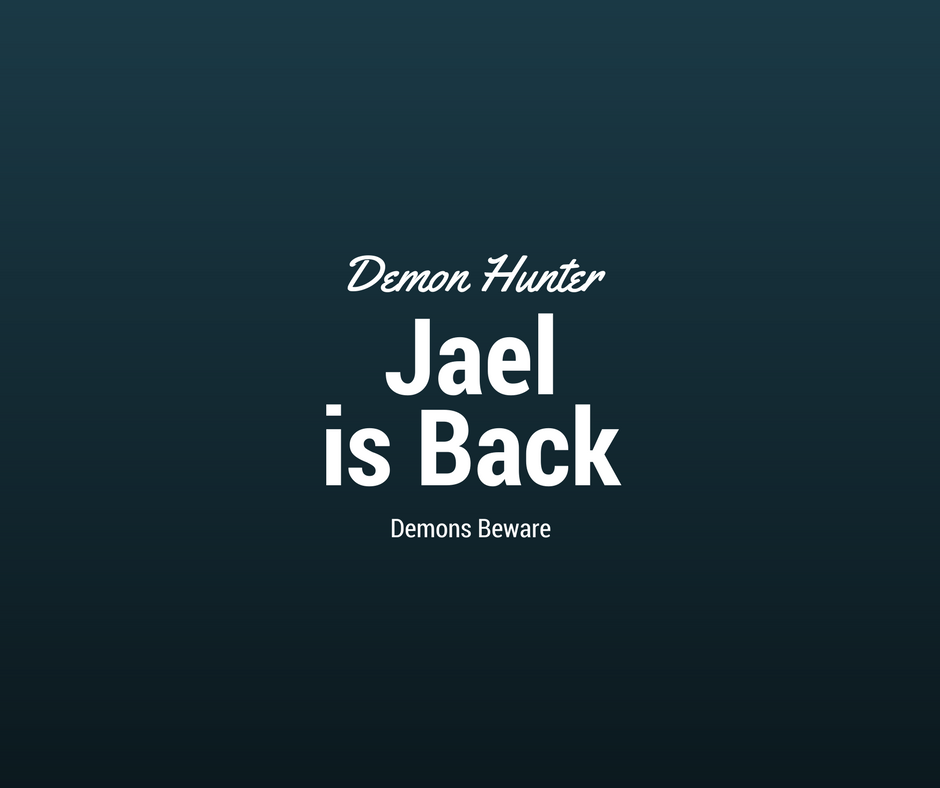 So while I was going on this journey and realizing I needed to get a more reliable source of income (as tiny as it is), my writing has been sporadic. I talked about this in my last blog, but its no less true now. I wanted to have so much more done by now and I hate that I still don't have another Cass novel written. Every time someone asks when the next book will be out I cringe, because it will not be before 2018. I wish it could be, but it can't. Oh that feels good, Confession really is good for the soul, but if you haven't signed up for my newsletter yet then you can receive your very own
FREE
Cass novella. I did find time to do that and its a Cass/Quintus origin story.
Jael is back or will be by the middle of September. Her cover is done. The almost final draft has been to the editor and then given to my beta readers. They have given me some amazing feedback and I am using it all to make The Devil You Know my best novel yet and I think it is. Once I'm satisfied the manuscript will go back to my editor for a final polish and I hope I can get that all done before the middle of September.
I've also written a first draft of a novelette that's a prequel to Heaven's Key. A little glimpse into Jael's life before she meets Cain and Cole. That will be free. It will be my way of saying thank-you for being so patient with me. I will polish that up while I start on Blood and Pack the next novel in the Cassandra Myles Witch Series. So things are getting back on track, slowly, but we are moving forward.
I thought it would be hard to go from writing Jael to Cass, but I think this blog has helped me get back into her head and love that sarcastic, sweet witch all over again. Plus I miss Killian and Dominick. Their friendship is something that was a surprise and I love them too.
Oh you thought I forgot about the bum pillow didn't you? Well I'm going to the UK for almost 3 weeks. I went last year and it was for me one of those times I got stronger. It was a calm peaceful place, where I got to heal and really relax. I fell in love with the town of Richmond in North Yorkshire so much I set The Devil You Know there. If my life were a novel then this will be my rest before the final battle. I get to spend time with a very special man, someone who I love with all my heart and who has been my flotsam through this whole experience.
The butt pillow is because after a flight across the ocean, another to Northern England, a train ride and then a short bus ride my ass aches like a bitch. There is a solution for everything and sometimes it's just how you perceive the problem. This time the solution was a blow up pillow that will allow me a little more comfort than a coach airplane seat is capable of. If only all life's problems could be solved with a trip to the store.
So that's me, my butt pillow, all the news about my writing and maybe, hopeful, soon ... for the first time this century, I'll be single again.
The next blog will be much more upbeat I promise. The next blog should be my cover reveal for The Devil You Know so stay tuned ...