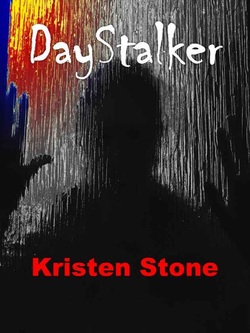 Kristen Stone has written a refreshing take on the vampire. Even though said vampire in question hates the term, that's how I am going to refer to him in this review.
I will be honest, I wasn't sure I would like this book. I like my vampires to be a certain way. I like them to love the women they are with and protect them with all their supernatural powers. Gaunt is not one of those vampires.
Gaunt needs blood to live. He is an animal who has a need to procreate, a need for blood and a need for sunlight. Those needs come before anything else. A predator doesn't kill its prey and then have remorse and neither does Gaunt. Unlike an animal Gaunt has the cunning to blend in. He can use his intelligence to cover his tracks, to woo his victims and to think ahead of those trying to stop him.
Despite myself I liked this anti-hero and his unapologetic ruthless pursuit to slack his own needs. Kristen Stone is very skilled at getting us to care about what happens to this vile creature. She pulls no punches and the thrill ride doesn't end until the very last page. She keeps you turning the page wanting to know what happens next. I recommend Day Stalker not just for vampire fans, but for those who love a thriller that keeps them on the edge of their seat. If you are tired of the sparkly love obsessed vampire, go get to know Mr. Gaunt. He is a very refreshing change of pace.