I was sitting here trying to think of what to write and several things occurred to me, but each topic that came to mind felt like a minefield I had to navigate in order not to offend someone. Don't get me wrong, I'm not a wishy washy person. Ask anyone who knows me and they will say I'm opinionated and I've mellowed with old age. I just don't want to alienate or offend anyone when doing so could result in a nut job giving my books 10 one star reviews, or getting all their troll buddies to take over all my social media sites so I can't even promote my books. Then I thought, hey why not write about that and then I thought hey I already am. (Sorry I had almost no sleep last night keep reading at your own peril).
Some of you may be unfamiliar with what I hope is a very small section of the population who think its just awesome sauce to go around terrorizing and sabotaging people on the internet. Some of these sub humans need only to have you brought to their attention to start attacking you. I'm not talking about someone wanting to debate your point of view, I'd love that. I'm not talking about someone calling you a bad name and moving on. I'm talking a full time campaign of hate, threats and lies.
I'll admit these people are the extreme, but when you are on line as much as I am you run across it way too often. It's sickening to think that a person has so little in their life that attacking a total stranger is how they get their jollies. I picture their room in the basement of their parents house. The only light comes from the computer screen. They sit in a bed that smells like a brothel from so much self pleasure and they giggle to themselves as they make others feel scared, helpless and violated. They get a hard on when they get the person to beg for them to stop.
These people could never be real life bullies because that would take a certain amount of social interaction and that is definitely not their forte. You can't argue with these people because they have no reason behind what they do other than to make people feel as much pain as they possibly can. I bet every time their mother turns on the basement light and comes down the stairs she just beams with pride as they his at her and scuttle under the bed to escape the light.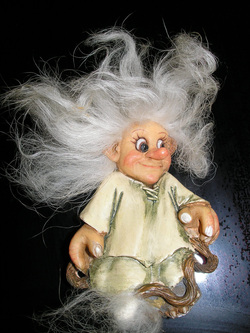 Then you have the troll-lites. The 50% less calorie troll. Troll may even be too harsh a term. Maybe just a really ugly brownie. A pixie who continually gets her period, or just your run of the mill nut job who isn't emotionally ready to interact with real people. These people are not as damaging as the troll but their numbers are so much larger.
There is a broad spectrum of PMS (pixie menstrual syndrome) and you never know where on the scale your hormonal pixie is going to fall ***disclaimer
Oh and before anyone writes me, yes both sub-species of human the troll and the troll lite come in both genders, I would imagine all colors and religions and sexual orientation.

I used to find it odd that when we live in an era where it feels like anything goes, an era where no topic is taboo and no end of people willing to share the minutest disgusting detail of their life to whoever will listen, that its also the era of the perpetually offended. On reflection it makes sense. It feels like anything goes because never before have we had so much access to everything. Never before have so many had access to so many. Boundaries are pushed because we are getting desensitized to things and I think human's need that next shock factor. There is no ying without yang and there will always be a sub set of people who feel they need to push back. I don't have a problem if you have a cause or something that is close to your heart that you feel you have to defend. That is an admiral trait. It is the people who get offended by everything except what they spout out of their close minded mouths that get under my skin.
The I can dish it out, but can't take it people. The I will say whatever I want because it is righteous and true, but if you disagree then you must be an evil human being. The I have an opinion based on very little but I will argue with you until the bitter end and never see both sides because that's just the way I am people. The even though you are a total stranger and just expressing your opinions I can't let anything you say go because every thing offends me people and finally the good versus evil with no grey areas people. No sorry I have one more, the I am right on every topic known to man and if you disagree in the slightest then you must be attacking me and everything I stand for boo fucking hoo people. ahhhh that felt amazing to get that off my chest.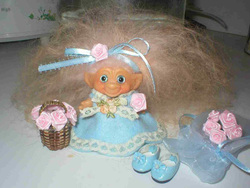 Relax baby trolls. Life is way too short to be offended by everything. Your way is not always right. An opinion is not always an attack. Think before you respond. Consider a live and let live attitude. If you have to engage do it with an open mind.
Also before you attack others for being offensive, consider whether your posts could be offensive. I post something about sex and some people find that disgusting, but think nothing of posting something about blowing things up or spew their narrow minded religious views all over my page.

This isn't about debating. I'll debate anything. Its a hobby of mine and one I love. I think the sharing of ideas is the greatest thing about the internet. New points of view, ways of life that I would never have been exposed to otherwise. Don't abuse that gift, revel in it. Roll around in all that knowledge. Distill it, throw away the parts you don't like but consider this before you do, the parts you throw away may be the ones another holds dear and just because you think its swill, another might consider it the sweetest nectar. So chill, embrace a different point of view, wear it around for a while and if it doesn't fit put it in the goodwill box. That way you've at least tried to see a side other than your own and leaving it behind so others can enjoy it shows you don't agree but you respect the others opinion.
Finally, the last type is not necessarily a troll and to hate on this kind of person makes me a bit of a troll, but I must say I have never engaged with any of these people and as a last resort I use either my block button or my hide from timeline button when ignoring them gets just too hard. So now I am going to use this post to get it off my chest because they may be the ones that annoy me the most. It is the over sharer. The I need attention so I am going to tell you everything. Not just you and you my closest friends, but all of you and I don't care that you are all sick of it, because I need attention. Oh and no matter what idiocy I spout you are only allowed to be on my side and comfort me in my time of need which is every single minute of every single day.
You know someone like that. Don't lie. They have the opinion that they can say anything they want on their timeline and that's true, but so can everyone else. Its like walking into a room of strangers where you know two people and instead of just conversing at a normal level to the two you know, you start to shout at the top of your lungs so every one can hear you.
I AM SO HARD DONE BY SOMEONE SAID SOMETHING THAT IF I SQUINT MY EYES REALLY HARD AND HUM ALL THE COMMON SENSE OUT OF MY BRAIN THEN I CAN TOTALLY CONVINCE MYSELF THEY WERE TALKING ABOUT ME AND EVEN IF THEY WEREN'T THEY DON'T KNOW WHAT THEY WERE TALKING ABOUT SO I TOLD THEM THAT AND THEN AND THEN AND THEN THEY TOTALLY GOT MAD AT ME BOOOOO HOOOO WAHHHHHHHHHH
Would you not be tempted to get out your cell phone and call the men in the white coats to take that person to the loony bin? Would you not years from now turn to a friend and say, remember when that crazy assed chick started shouting at everyone about her problems and then started to cry when someone told her to shut up. That girl was totally cray cray with a side of psycho sauce. You would. Well I know I would.
I want to thank you all for reading my rant. I think all of us who spend a lot of time on social media get fed up with it every now and then. Its like a giant dysfunctional family. Sometimes you need a break and sometimes you need to vent. This is much cheaper than therapy and if I go to a therapist then only one person gets to know my problems. Whats the point of that?