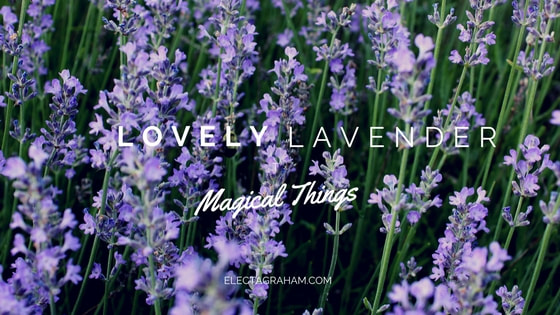 ​
​I have a nice size patch of lavender in my garden. I love it. Forgetting all its wonderful properties, it's beauty and intoxicating scent, lavender is one of my favorite herbs because it reminds me of why I believe in magic. Let me explain. Last summer, while harvesting my lavender I had one of those moments that don't come along enough. That you know are special as you're living them.
I was sat in the middle of a ring of lavender bushes. The sun warms me up as the clean sweet smell of lavender wafts over me with each gentle breeze. One of those perfect days where the temperature is neither to hot nor too cold. The gentle buzzing of 30 or 40 bees working their little hearts out puts a smile on my face. I take what I need, but leave them enough to get their job done. They seem happy to work along side me. I know I am enjoying their company.
Some may say oh cool, or yeah that sounds nice but magic? Magic is what you make of that moment. Not just the bees, the plants and especially not me, but the magic comes when you sit there in that moment. Nothing else can come inside. You connect with nature on a level that you know is rare and hard to do yet when all the these amazing things align it is the most natural thing to do and if you let it then it can change you. That is magic.
I still sometimes get flashes of that moment and they make me smile every time. In fact I'm smiling right now. I must look insane, typing away with a cheeky grin, like I know a secret that no one else does. I have shared it now. You can use it as you like.
Some will read this and think the lady is daft. Some will read it and think about their own magical moment and some will be just a little sad and I hope a little hopeful, that even though they've never experienced this kind of moment, that if its possible for me, it is possible for them. That it's never too late to be this at one with the things around you.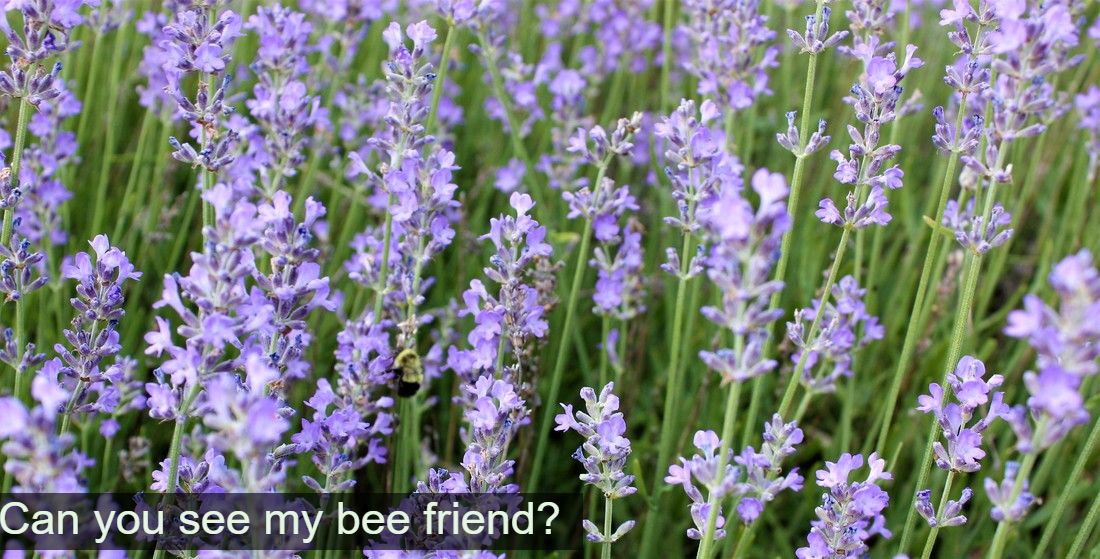 ​Lavender is lovely and it has many uses. Here are five of my favorite.

1) Lavender has calming and relaxation properties. It has long been associated with dreaming and a good sleep. Making or buying a lavender pillow that can be kept in your bed, will help you fall asleep faster and give you a more restful and peaceful sleep.

2) Lavender is also associated with purity and cleansing of the body. Making a bath tea with lavender and chamomile will lighten your spirit and make sure you are feeling renewed. I good hot relaxing soak with will make you feel brand new.

3) Lavender doesn't just cleanse your spirit either. Its antiseptic and anti inflammatory properties can help calm red inflamed skin, bug bites, small cuts and minor burns.

4) After your body feels renewed and protected from bad energy, you'll want your home to feel the same way. This can be done by burning a smudge stick of lavender. Let the cleansing smoke rid your home of any energy left over from a bad time or just to make your home your own. When people move out of a house they take their belongings with them, but they almost always leave whatever energy they bring to this world. You want your home to be yours alone. Smudging using lavender will do the trick.

5) Because lavender is such a calming clean smell I encourage you to use it in all areas of your home. Potpourri, make dryer bags to scent your clothes, sachets in your drawers and one of my favorites is adding it to some coconut oil. Have a nice relaxing bath then massage the oil into your skin. You will sleep like a baby.
​